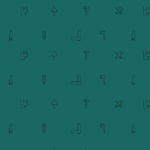 As mobile app usage continues to increase and expand, those within the industry continue to create tools and applications that enhance, optimize, and streamline the app development process. As a mobile game developer, you must create fully-functional, beautifully-designed apps that not only serve a purpose but also entertain and engage your users so much that they keep reopening your app again and again.
Whether you're an experienced mobile gaming developer with full coding knowledge or a beginner Indie developer with little to no development experience, there are plenty of development suites, platforms, design, and marketing tools that support and simplify the mobile game development process. Below are a few of our favorite tools you should have in your arsenal when developing a mobile game app.
App Development Suites & Platforms
Unity


Unity3D is arguably the most renowned and popular game engine available to you as a mobile game developer.
Unity allows you to interact…
Read more