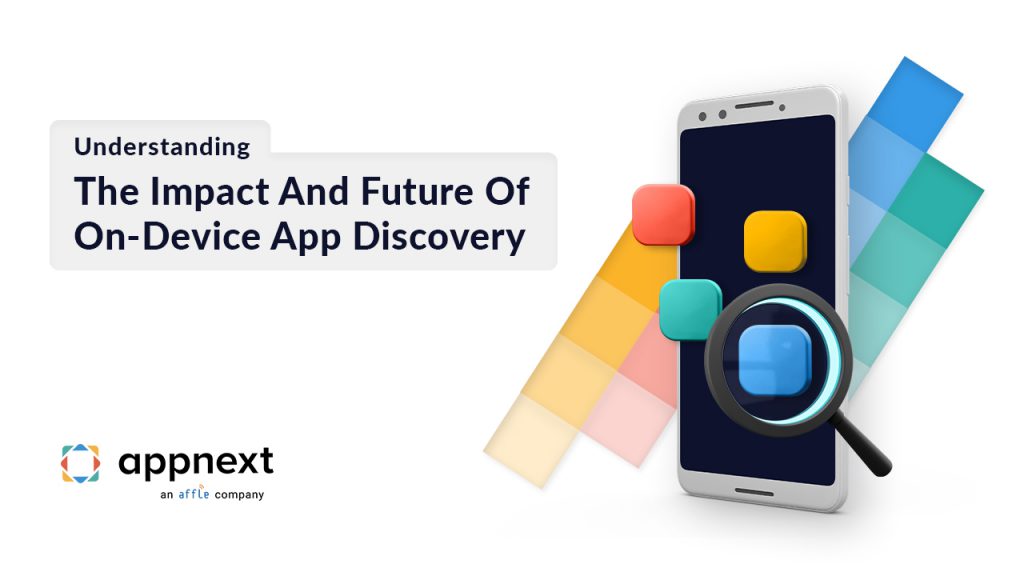 On-device app discovery is a relatively new user acquisition channel that allows marketers to advertise apps directly on smartphones via multiple touchpoints. Third-party platforms such as Appnext have been at the forefront of transforming devices into unparalleled advertising tools for app developers by utilizing the full potential of on-device recommendations. Such on-device placements are the most valuable real estate of the device because they are delivered directly to the home screen; placing them straight in front of users in an engaging and unobtrusive and seamless manner.
It is clear that device-level app discovery is fundamentally shaping how users interact with their smartphones: people are increasingly expecting hyper-personalized, real-time experiences. For billions of smartphone users around the world, there is an expectation that their devices should facilitate a unique user experience: more and more, users do not want to go searching through the app store for what they want. Rather, they feel a relevant app should be delivered to them at the exact moment they need it.
However, the hyper-personalized app experience has only been made possible with developments in artificial intelligence capabilities. For Appnext, the launch and continuous development of its proprietary state-of-the-art 'Timeline' technology has been instrumental in delivering an unparalleled level of personalization. Briefly, the technology leverages key pieces of user data to identify user intent and serve recommendations accordingly. Appnext takes account of the user's entire smartphone journey, meaning it can ascertain the precise moments in a day when a person needs a specific service and generate app recommendations when they are most likely to make an impact on a user's decision-making.
The technology that makes hyper-personalization possible is continually evolving, with major advances expected over the next year in areas such as 5G adoption and AR/VR. In 2021, the number of 5G connections worldwide tripled from the previous year. By 2023, it is estimated there will be more than a billion 5G connections. Promising speeds of up to 100 times faster than 4G and 10 times decrease in latency, such technology will profoundly impact the evolution of device-level discovery. Likewise, 2022 will see a surge in augmented reality usage, with 1.9 billion people predicted to use AR tech every month. AR facilitates a completely personalized experience by enabling features such as try-before-you-buy shopping, virtual showrooms and in-store navigation.
On-device discovery relies on partnerships with leading device manufacturers, such as the exclusive partnerships that Appnext has cultivated with numerous leading OEM brands. For example, according to a report by Strategy Analytics, Xiaomi took the top position in the European market to become the best selling smartphone in the second quarter of 2021, with a total of 12.7 million devices sold. With their own app stores and increasing market dominance, OEM advertising is increasingly the most attractive UA option for marketers. Device-level discovery will continue evolving in the coming year and beyond. As OEMs increase their market share and developers seek alternative avenues to the Facebook and Google duopoly, this dynamic UA channel will only gain momentum.