Russia is considered the 5th largest app market for iOS and Android mobile app downloads and is ranked 25th in the world for smartphone penetration. With over 84 million mobile users in the country, this significant number of users offers an attractive opportunity for mobile app owners and brands to monetize the market to gain both downloads and revenue.
Key Drivers of Russia's App Market Expansion
Russia's emerging app market has seen considerable growth tracing back as early as 2009, almost a full year later than the rest of the developed world. Russia is considered the largest smartphone market in Europe, with the ad tech space still emerging. From 2016 to 2017, Russia saw the largest market share growth year over year in the world, with India's growth coming in a close second. In 2018, Russia's app market continues to grow and expand, presenting strong opportunities for app owners and publishers to tap into its immense market revenue potential.
Much of the Russian Federation's app market growth stems from the policy of technological neutrality that was introduced to the country at the end of 2013. This policy required mobile internet operators to provide 3G and 4G mobile access to any urban areas with populations that exceeded 10,000 people. This policy aided in the significant and rapid growth of the Russian mobile internet penetration to users that were previously unable to access mobile internet without wifi. According to Newzoo's 2017 Global Mobile Market Report, smartphone penetration for the population of Russia was around 54.7%, up from 45% in both 2016 and 2015.
Russia experienced economic instability in early 2015, but currency fluctuations have since stabilized, allowing the Russian market to grow considerably over a very short period of time.
Russia's emerging app market is dominated primarily by Android Operating Systems. At the end of 2014, the Russian ruble fell considerably against the United States dollar (1 USD = 72.4005 RUB in December of 2014), and Apple increased the price of its iPhone by over 35% because of this drop. This price hike resulted in Android devices earning almost 80% of Russia's smartphone market, lending an obvious advantage to Android app publishers. Android devices tend to be considerably more affordable than iOS devices, and as a result, the majority of the Russian population owns an Android device. As connectivity and smartphones are becoming more and more affordable, Russia's app market continues to expand.
Google Play provides over three times as many downloads as the iOS App Store in Russia, though in 2018, the U.S., Russia, and Turkey all experienced significant growth of iOS downloads. While the market continues to be dominated by Android devices, the local Russian app store Yandex.Store is the country's largest alternative to the Google Play and Apple App Stores and Yandex.Store comes pre-installed on most Russian smartphones.
Russia's large smartphone market potential, tech-enabled environment (that includes developers, engineers, and IT specialists), fairly low User Acquisition costs, affordable connectivity, and low cost of smartphones makes Russia's emerging app market a shining opportunity for app publishers and owners to reach new audiences.
"This is just the beginning of a promising trend. The future is bright for game publishers in Russia," said Zorka.Mobi CEO Dmitry Hudoy."
Russia's Top App Categories
Top app categories in the Russian include Social Media apps, Messaging Apps, and gaming apps. Russia's social apps continue to gain popularity, and gaming applications, especially strategy and role-playing games, have been gaining strong revenue share within the emerging Russian App Market.
Social networks and gaming apps have been the largest drivers of app market growth in Russia. The country was top-ranked for the number of game downloads in Europe, with more than 1.6 billion downloads in 2016 alone, and Russia is considered the 11th largest gaming marketplaces in the world. In 2015, games accounted for over 50% of all app downloads in Russia and generated around 75% of combined iOS and Google Play revenue.
Russia's enthusiasm for and love of gaming apps has attracted many foreign gaming app publishers, and the strong performance of international gaming app publishers indicates a promising opportunity for international expansion into Russia's emerging market. Marketers will especially enjoy Russia's low cost-per-install rates, ranking in at almost half the cost-per-install when compared to the USA.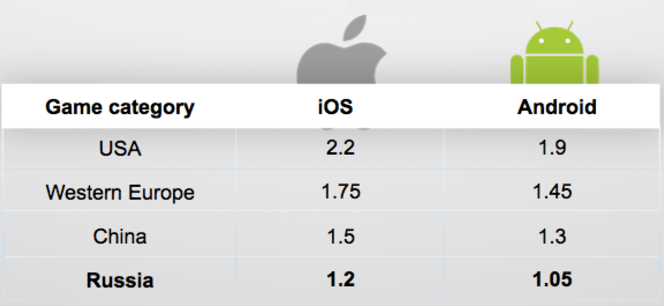 While gaming apps remain popular, eCommerce mobile app platforms are on the rise in Russia, offering exciting new opportunities for app advertisers. Just under half of the entire Russian population shopping online and eCommerce in 2016 was worth more than €14.85 billion.
Russia's Most Popular Apps
Top Social Media Apps
Vk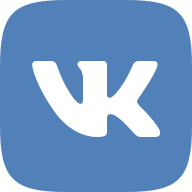 Vk (previously known as Vkontakte) continues to remain the most popular social media platform in Russia. Vk claims over 46 million users and surpasses other social media giants like Facebook in terms of usage. While Vk provides a "Facebook-like" user experience, one of Vk's main advantages over Facebook is its ability to allow users to send messages and transfer video or audio files directly in the app, without requiring more than one app download (Facebook requires a separate Messenger app to be installed onto the device).  
According to Mediascope, which was formerly TNS Russia, 26% of Russians ages 12 to 64 log onto Vk daily; this number is higher than any other mobile app in the country. Mail.ru claims that over 5 billion messages are sent every day using the app platform. Overall, Vk is by far the most popular social media app in Russia's emerging app market, providing opportunities for advertisers to capitalize on this use.
OK.ru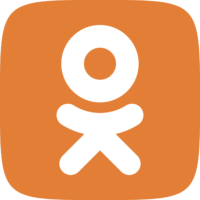 Vk's average user tends to be in the younger market, while older social media users prefer to connect with friends and family on OK (originally Odnoklassniki, which means "classmates"). OK allows for the standard social media actions such as profile creation, searching for friends, and sharing statuses, news, and images. OK's main focus, as the name suggests, is on connecting with old classmates and people that users may have lost touch with over a number of years. OK.ru has over 31 million viewers per month, 69% of which are women.
Much like LinkedIn, OK.ru sends an alert to let you know who has been visiting your profile, but users can pay to browse the platform under "invisible mode" if they wish.
Facebook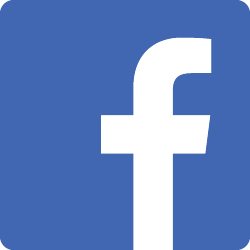 While Facebook is not the most popular social media app in Russia, its popularity continues to increase as the emerging app market grows. Facebook now received 21.6 million Russian visitors per month, with 30% of business-related discussions taking place on Facebook or Facebook Messenger.
Russia's Top eCommerce Apps
While social media and communication app usage take the lead for a number of users, eCommerce sales are expected to reach more than 30.9 billion U.S. dollars in 2018. It's no surprise that foreign retailers have already begun to capitalize on Russia's expansive app market. Foreign retailers account for over one-third of the Russian App market, in which Chinese retailers remain the most popular.
Aliexpress.ru
While many Russian apps are popular within the country, the Chinese online retailer Aliexpress leads the pack in terms of app downloads and users. Data shows that 90% of goods purchased by Russians from foreign countries online comes from China, and experts fear that Chinese retailers might eventually overpower Russian eCommerce companies and force them out of the market altogether.
With more than 23.6 million Russian users attracted to Aliexpress.ru per month, the eCommerce platform continues to aggressively expand into the Russian markets with its inexpensive Chinese products and one-day delivery offering.
Ozon.ru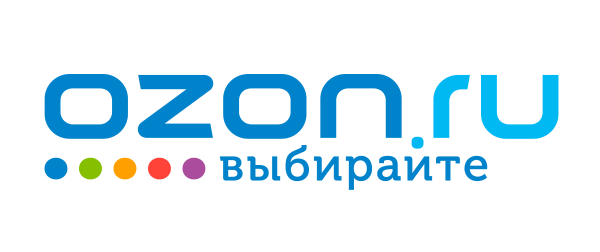 Ozon is sometimes referred to as the "Russian Amazon", and it's one of the most established Russian eCommerce companies to date. Ozon.ru has built its own logistics network to remain competitive with Aliexpress.com's and local eCommerce stores' delivery options, and Russian eCommerce norms like Cash on Delivery can present a number of challenges for eCommerce-based companies.
Russia's Top Gaming Apps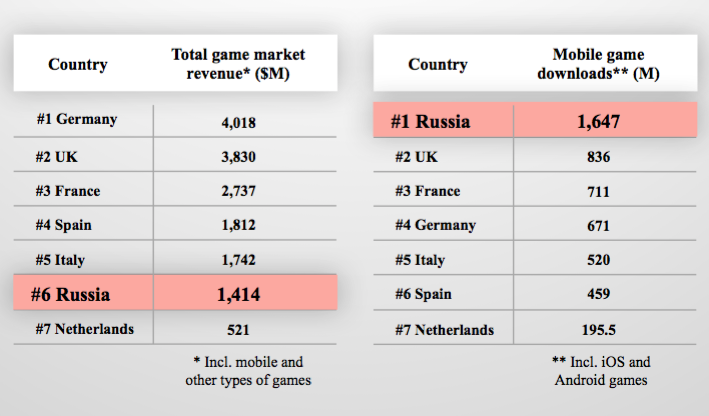 Russia received the 6th largest total game market revenue and ranks #1 for mobile game downloads in Europe. It is estimated that ~75% of Russian mobile users are also mobile gamers, and around 18% of mobile gamers actually make in-app purchases.
Russia's top-grossing gaming apps consist mainly of strategy and role-playing games, and gaming apps continue to drive the most downloads and revenue. It's estimated that 116 mobile games were released in 2016 alone, 40% of which were offered by foreign publishers. Many gaming apps are published by non-Russian mobile game publishers, and their high performance indicates a large opportunity for growth. Top gaming apps for 2018 include Helix Jump, Kick the Buddy, Rise up, and many, many others.
Solutions to Russia's Expansive App Market Challenges
Localize Apps
Most app developers, publishers, and advertisers understand that "localizing" an app is critical to its performance in the Russian app market, and many brands believe that appealing to the locals, i.e. Russians, is the key to success in Russia's emerging app market. Offering culturally-appropriate content written in Russian can be a great way to begin to localize an app that will be served to the Russian app market. Publishers and developers might even expand away from the Google Play and Apple App store and explore other local alternatives that will appeal to the Russian audience.
Related content: India – The New Land Of Apportunity
Expand into Alternative App Stores
Expanding into other app stores can be helpful for publishers who are interested in gaining new audiences and reaching beyond the Google Play and Apple App store. Yandex, Russia's search engine, created an app store called Yandex.Store with over 120,000 mobile apps available for download. Yandex offers more visibility for new apps than other app stores, which helps these new apps extend their reach. Yandex.Store comes preinstalled on many low-cost, affordable devices in Russia, which makes user acquisition even smoother for app brands.
The second largest alternative app store is GetUpps!, an app storefront offering over 50,000 apps for download. Utilizing secondary app stores can increase an app's visibility and improve its odds of being "featured" at the top of the apps lists. These app stores are for Android devices only, driving home the need to develop and publish for Android in Russia's emerging app market.  
Aim for Games
Russia loves its games and continues to make a significant amount of in-app purchases from its most popular gaming apps. The most popular gaming apps fall under the "Strategy" category, and games that incorporate social sharing, as well as in-app purchases, have shown considerable potential for continued market growth.
Extend Reach
While Russia's app market is still considered to be emerging, connectivity and smartphone devices are becoming more and more affordable for Russian users, and 3G and 4G services are being offered to smaller, more rural areas that previously were not able to be reached. This provides a significant opportunity for app owners and publishers to target these users, reach new audiences, and monetize the substantial opportunity that the Russian app market provides.
Service-Based Monetization
App publishers can take advantage of the vast opportunity presented by Russia's current market by implementing third-party services directly into their mobile apps. By providing additional value to their audiences while also generating additional revenue from their apps, a publisher can utilize third-party app services, like Appnext Actions, and allow their audience to choose from a variety of services while the app is used. Third-party monetization techniques do not come at the expense of the classic app monetization models – third-party monetization can be used in tandem with traditional monetization techniques.
To succeed in Russia's developing app market, app publishers and owners should create apps for Android devices that allow for easy communication and file sharing, incorporate a social media-focused launch approach, are able to reach less populated, rural areas of Russia, and are present on a variety of app stores.