Recently, India has emerged as a leader in the technology and mobile application space. Mobile app development and mobile phone use have exponentially increased in Indian markets, and apps are experiencing significant spikes in revenue even in the first quarter of 2018. India's rapid technological and economic growth has created an attractive opportunity on which publishers can capitalize.
India: The Rapidly Developing App Market

India has seen rapid growth in mobile app markets over the last 3-5 years, and that growth continues into 2018. With exponential growth in the both the Apple App Store and the Google Play Store, India's mobile app market continues to top global charts in the number of app downloads and app usage. In recent years, India's mobile app market has outpaced the US market for the number of app downloads at 71% market growth, compared to the average 15% growth in app downloads worldwide, and app store revenue in India grew 140% in Q1 2018 compared to Q1 in 2016.  This kind of rapid, exponential growth presents an attractive opportunity for app developers and brands to reach a large pool of new audiences and new demographics on mobile devices.
While the country still ranks relatively low for total revenue in the Apple App Store and Google Play Store (29th globally, Q1 2018), global mobile app market experts believe that India is well on its way to being one of the largest app markets in the world.
Experts at App Annie report that India ranked number one in the global app market for combined downloads on iOS and Google Play, ahead of the United States (coming in 2nd), and China (ranking 3rd, including iOS devices only).
India's impressive economic growth has surpassed that of China and the U.S., and the country now ranks third in global startup ecosystems. Total app downloads have increased by 215% YoY, and the revenue growth from these mobile apps is not far behind. Demand for video streaming, dating, and shopping apps has continued to break records during 2018's Q1.
Even the "big boys" of the industry see the potential for Indian app markets. In 2017, Google announced it will be focusing on mobile app localization development for emerging markets such as India and Indonesia. Overall, India's burst of rapid economic, technological, and subsequent app market growth presents an endless number of opportunities and possibilities for app developers and owners.
New Opportunities for App Publishers
Emerging app markets like India present an excellent opportunity for brands and apps looking to capitalize on the growing market base and monetize their apps. With app publisher revenue accelerating as fast as the mobile app market itself, app publishers made over $89 Billion in ad revenue from apps in 2016. India's expanding markets present several opportunities for app developers and publishers, including:
Increased Smartphone Use
With increasing mobile smartphone adoption and users downloading and utilizing more apps than ever before, the Indian app market presents a vast amount of opportunities for publishers and brands. According to data from the department of telecom, the average data usage per subscriber grew 25 times from 62 MB per month in 2014 to 1.6 GB per month in 2017.
"Price of smartphones is coming down, and the adoption is very high in India. So, the number of people using a phone and who are downloading apps are on the rise, which grows the base [of the mobile app market]," said Sreedhar Prasad, KMPG India.
Fast economic and technological growth is putting devices into the hands of the majority of India's population and is increasing the number of connected users in the app market.
Increasing App Usage
While the global average for the number of smartphone apps used per day is around 9, India's app usage is higher than the global average, second only to Brazil. Economic changes in India have lead to the increase of mobile banking apps, and cultural shifts away from traditional relationships have paved the way for increased use of social media and dating apps. Stronger, more consistent network connections have become more accessible, meaning that users can utilize the full features and user experience of the apps that they download.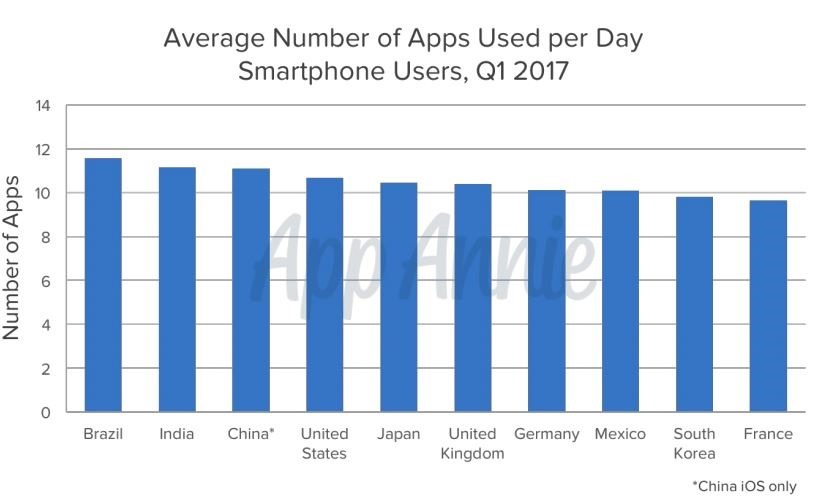 Top Apps in India
Social
Facebook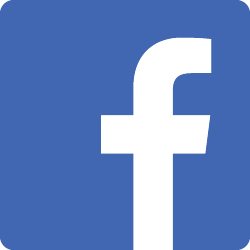 Facebook was the top downloaded app of the year in 2018 and was extremely popular during 2017. Facebook's extremely targeted monetization abilities present a vast opportunity for publishers to reach new audiences, re-engage with existing app audiences, and increase conversion rates from their apps.
Browsing
UC Browser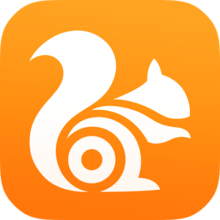 The need for secure, ad-free, and light browsing applications is prominent in India, which explains why the app UC Browsing has topped app charts for browser applications in Q1 of 2018 and was the third most popular downloaded app in 2017. UC Browser surpassed WhatsUp as a messaging application and offers features that are very valuable to Indian users, including fast browsing, ad blockers, and data saving.
UC Browser itself may not be beneficial to app publishers due to its ad blocking abilities, but the need for fast, free browsers that provide a secure user experience while allowing users to save data for offline viewing is common.
Streaming
HotStar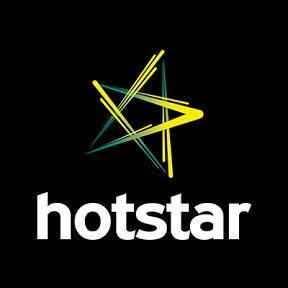 HotStar, controlled by 20th Century Fox, is a fairly new streaming app that has rapidly climbed the app download charts in 2018. HotStar claims over 70% of all video streaming app downloads and continues to gain popularity under its freemium model of app monetization. HotStar's popularity and audience reach are expected to be worth $218 million in 2020.
M-Commerce
Flipkart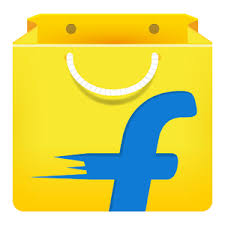 While Amazon continues to be the top shopping and commerce platform in the world, Flipkart was the main app that Indian shoppers used to purchase online. Today, Flipkart provides a large variety of products in nearly every category. In fact, many brands have partnered directly with Flipkart to sell their products exclusively on the platform. Flipkart provides a great User Experience that is similar to the web browser, allowing mobile users to track their purchases, view product ratings and descriptions, compare pricing, and more.
Food
Swiggy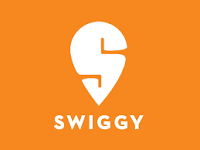 Swiggy is quickly becoming the highest rated food ordering mobile app in India. Swiggy offers no minimum order values, live tracking, and fast delivery to its mobile app users and demonstrates India's growing need for fast, live mobile apps. Based out of Bangalore, India, Swiggy aims to connect Indian "foodies" with the best restaurants in the user's neighborhood. Swiggy boasts over 10,000,000 downloads in the Play Store and is rated #1 in online food ordering apps for Q1 of 2018.
Challenges Indian App Marketplaces Face
The challenges publishers and app owners face in the Indian App Markets are challenges faced in many emerging app markets. Growth and the expansion of technology in India have occurred so quickly that the country's infrastructure and technology haven't caught up to support this rapid increase in mobile users. The main challenges app owners face when developing mobile apps and monetizing existing apps in emerging markets include:
Economic Challenges
While the Indian economy has seen rapid growth in 2016, 2017, and the beginning of 2018, economic challenges remain and pose difficulties for app brands. Many users in the country own second-hand phones and purchase prepaid data plans, and many would-be users are not connected at all. This makes reaching potential customers difficult and can prevent publishers from reaching their true target consumers. The accelerated spread of broadband access, affordable data plans, and affordable devices are contributing to the shift in app consumption habits, but economic challenges still present the most significant barrier to entry for app publishers.
Extremely Expensive Data
Prepaid data plans are typical in India, and data is very expensive in India compared to in other countries.  Even free apps that use a considerable amount of data will add a cost to the user. This can severely inhibit the user's mobile app use and downloading decisions. This means that an app's potential audience may not download and use the mobile at all solely based on its data usage, which can cause problems for those trying to monetize their apps.
Wide Ranges of Devices
India's emerging app market includes a wide range of device types, screen sizes, and memory capacities. This can make developing apps to function on all devices difficult, and the varying limits on memory capacity can affect the user's ability to download apps or app updates. A poor user experience leads to lower engagement and less-successful monetization tactics.
Poor Connection Quality is Common
Poor connection and network speed are one of the main challenges to developing mobile technologies in emerging markets. Many of India's app users are not connected to the web at all times and rely on Wi-Fi connections, and those that are connected at all times are likely to utilize a 2G network. This challenge hinders the e-commerce process and can cause app users to abandon their carts more often.
Heavy Competition
Due to the overwhelming number of apps available for download in the mobile app stores (over 5 million), competition in the global app marketing place is fierce and retention rates tend to be low.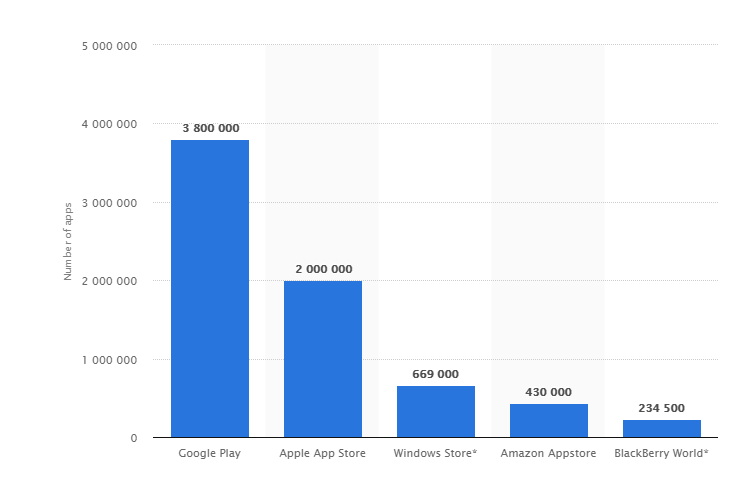 India's vast population and potential user base, and its rapid technological growth mean that competition amongst apps is extremely high. Indian smartphone users tend to choose and prioritize their app downloads based on data usage, which means that apps must provide a great User Experience (UX) without a large data payload to keep users loyal. For mobile app publishers, extremely high competition in both app stores coupled with poor connection quality and extremely expensive data can present many challenges.
Monetization
Due to heavy competition and the growing pains of rapid technological challenges (like poor connections and expensive data), monetization of popular apps is extremely difficult and can severely limit the reach and conversion rate of traditional monetization techniques. Private browser apps and ad blocker technologies also make monetization difficult, leaving app owners and publishers struggling to find the best methods with which to engage and connect with the extremely vast audience available in the India market.
Solutions to Challenges
High barriers to entry and a wide range of challenges make it difficult for mobile app brands to capitalize on the emerging Indian app market. While these challenges are growing pains associated with all emerging markets, there are several actions app developers and publishers can take in order to reduce or eliminate the barriers to entry that come along with capitalizing on India's rapid growth as an emerging app market.
Make Applications Lighter (Or Eliminate the Download Altogether)
It's important to keep in mind that Indian app users consider data to be a highly valued and expensive resource. By reducing the amount of data used during download and app use, brands can encourage more users to download their apps. Google has recently begun introducing Progressive Web Apps (PWAs), which are light-weight web applications that provide a very similar User Experience to a mobile app and require no installs and minimal data usage. In addition to data usage and the user experience, PWAs can be accessible with even a poor connection or can be available offline if the content has been previously loaded.
By making mobile applications lighter or eliminating the download entirely, developers and owners can reduce barriers to entry and make it easier and less-costly for India's smartphone users to download and use their mobile apps.
Plan for Poor Connections
Apps in emerging markets like India should allow their users to access and potentially use apps while in offline mode, and app publishers should strive to make their monetization tactics, like in-app advertising, available offline. Since poor connections and intermittent network service are common in India, apps should allow their users to download what they need during a strong connection and continue to use the app when the connection is poor or lost altogether. Google utilizes a "download for later" feature that is extremely helpful for users who need to connect to public hotspots for a limited time and then be offline for a long period of time.

Service-Based Monetization
App publishers can circumvent the economic, technological, and connectivity issues that cause monetization challenges by implementing third-party services into their apps. By including third-party service options directly into their apps, app publishers can provide even more value to their audiences while also generating additional revenue from their apps. When a publisher utilizes third-party app services, like Appnext Actions, they allow their users to choose from a variety of services whenever the app is used. The best part about third-party monetization techniques is that this additional app revenue does not come at the expense of the classic app monetization models – third-party monetization can be used in tandem with traditional monetization techniques.
India's emerging mobile app market can present a number of challenges to app developers and publishers, and there are many barriers to entry that need to be considered when capitalizing on India as a market. App owners and publishers should consider the best ways to avoid or eliminate these barriers and challenges, while still providing an excellent User Experience to audiences and providing the best value possible for their users.
Want to monetize or promote your app in India? Let's talk!