Despite their floundering introduction, foldable phones will return to the public realm very, very soon. After a promising and spectacular unveiling at the MWC 2019 in Barcelona (which we witnessed firsthand, you can read our blog about it here!) the mainstream rollout of foldable phones has ground to a halt, at least for now. Everyone recalls the stories of the high profile screen breakages of the Samsung Galaxy Fold circulating like wildfire in the weeks following the launch. It wasn't surprising that Samsung quickly pulled the devices off the market and retreated back to the engineering room. Where, until this day, the Galaxy Fold slumbers. As it happens, a breaking announcement from Samsung just yesterday (July 3rd) indicates the Fold is poised to break out from its two month hibernation, redesigned for the better. Although a date is not yet confirmed, a relaunch is imminent.
Then there is Huawei, in the midst of the hotly discussed U.S trade war with China. This has been ongoing since May 15th, forcing Huawei to suspend distribution of their own flagship model, the Mate X. As it currently stands, the U.S only allows Google and other companies to offer software updates for Huawei's existing products until August 19th – and thereafter will effectively force U.S businesses to boycott the Chinese tech behemoth. Until Huawei releases their own mobile operating system, the Mate X will remain in waiting behind closed doors as well.
Fuelled by these horror stories, the word 'fad' is being tossed around liberally when it comes to foldable tech. Do we even want these somewhat cursed phablet-esque phones? Considering that foldables will be amongst the most expensive phones to have ever been launched into public circulation (The Samsung Galaxy Fold is almost $2000, and the Huawei Mate X is an eye watering $2600) these pieces of tech would make for an exceedingly pricey gimmick, if they didn't offer real value. Not to mention their obvious fragility and bulkiness.

More Than Just A Funky Screen
In defiance of their flaws, we think it's pretty likely that foldable phones will be the catalyst for a wave of app and advertising innovations. Furthermore, once the public is seduced by the ease of split screens and a superior video and gaming experience, it's likely many people will become devotees to the tech. All the more so if app developers are fast early adopters and create a seamless UX.
The possibilities of a larger, folding screen are endless; but the following specs will be the most obvious game changers:
Split Screens and Multi Panels
Multitasking on mobile is a pain. Rather than toggling continuously between apps, imagine if you can have them displaying simultaneously. Maps and a messaging app, for example; or a notebook app where you can annotate as you read documents, side by side. Heck, it would even finally allow continuous streaming of YouTube while multitasking. Samsung's Fold can handle three apps open at once, which is getting close to it performing as a mini-laptop. Surely this will redefine how we use smartphones, and consequently our usage of laptops and tablets.
On the topic of YouTube, the video giant dominates 37% of ALL mobile traffic. That shows no sign of slowing down any time soon. On the contrary, users of the YouTube app as well as other video apps are skyrocketing in number as smartphones and internet speed up worldwide (now imagine that after the dawn of 5G). The trend of new and improved video apps is growing and will merely be boosted by the advent of foldable phones.
As announced in May, Google is backing foldable software; pouring funds into App Continuity, a feature that helps switch apps between foldable phones' smaller and folded out screens seamlessly. Google's tools for app developers originate from its close collaboration with Samsung on the Galaxy Fold, yet it's making those tools and code available to other OEMs too.
For apps and advertisers, multiple tabs on display further the possibilities in the current trend of service based monetization. In other words, apps that profit from click-to-purchase redirect actions to third-party services such as food delivery or ride sharing, without the user having to install a separate app. It also allows a bigger canvas for sidebar (or, in this case, sidescreen) ads in all their formats to display without interrupting the user during their game, article or video.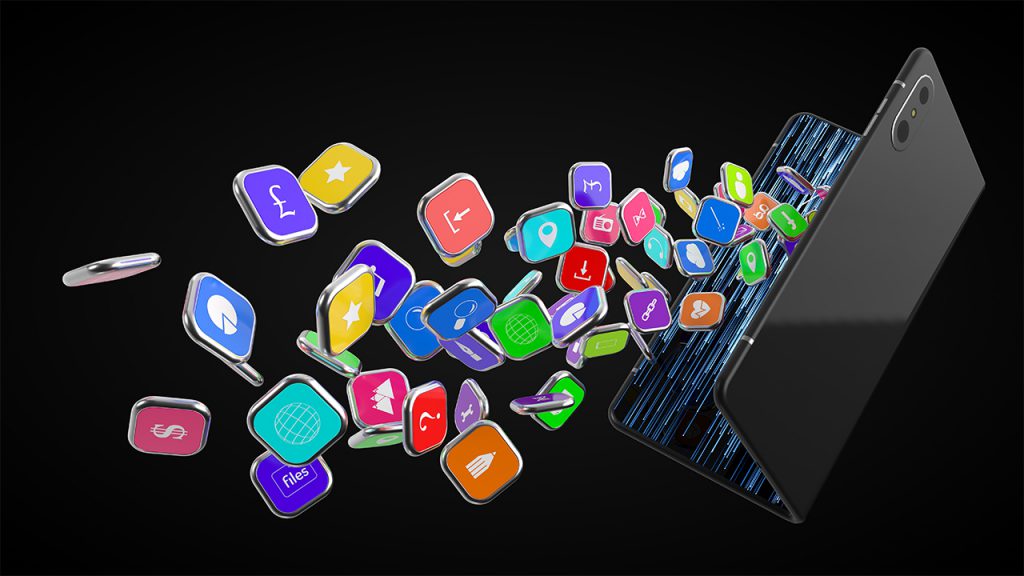 Huge Display Size
Speaking of canvas, the no-brainer advantage of the foldable screen is all that glorious space. Designers currently using tablets to sketch on-screen can now do so on their smartphone. A screen twice its original size also makes gaming and video more enjoyable. Game developers in particular will no doubt imagine many new ways to optimize the extra room for play. Think split screen controls (similar to Nintendo DS) as well as extra on-screen options. A boom of new game apps, as well as many big-name game companies working hard to release 'foldable-friendly' integrations are expected.
Apps offering multiplayer mode on a single screen that folds outwards like the Mate X will undoubtedly spawn; what with the Battleship-esque tent style configuration possible on a tabletop. Similarly, games or video apps for inward folding displays like with the Galaxy Fold will hold the unique position to use unusual vertical and horizontal perspectives in a single seamless image, imagine an almost pop-out-book effect. Incidentally, the Galaxy Fold lends itself perfectly to being held and read as a book; bringing it into the e-reader league.
Goodbye Selfie Cam…
When you have a phone that folds outwards, there's no longer a need for dual cameras. The main camera could act as both the front and rear camera, depending on whether the device is open or closed. Focus on this single lens may lead to pretty spectacular photographic power. Developers of photo and image editing apps are already looking into new ways to incorporate this tech into their software.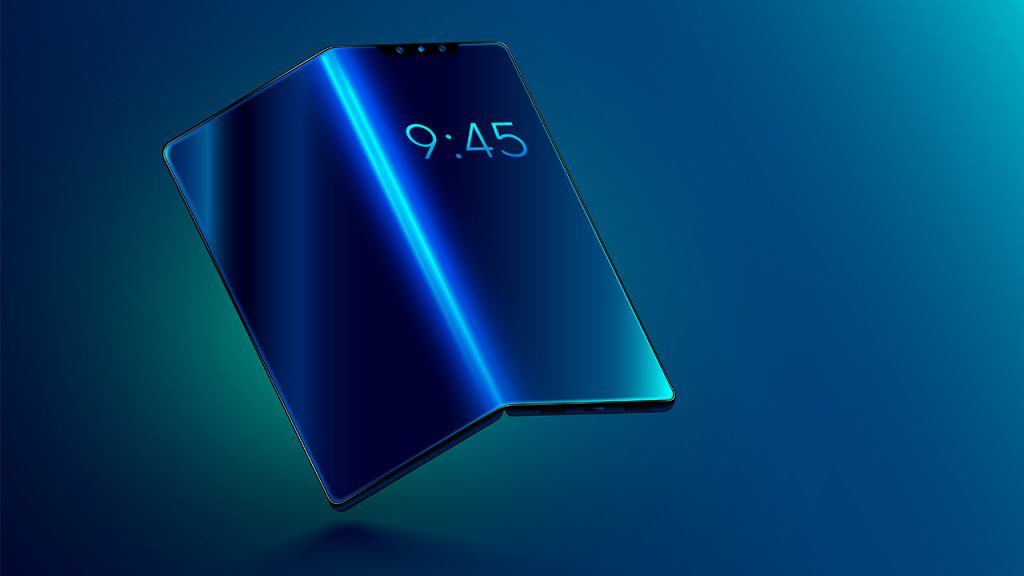 Everyone's At It
The final reason why foldable phones will kick off an app deluge? All the big boys are at it. We know about the early adopters, Samsung and Huawei (even though the Chinese manufactured Royole FlexPai took first place in the foldable phone race), but don't think it stops there. Apple, true to form, is biding its time. Apple holds patents for foldable tech, as well as collaborating in folding display research with LG, and so is probably working quietly on a foldable iphone away from the limelight. This isn't unusual, Apple often waits years after a category is established — think smartphone or smartwatch — before blazing into the market with a sleek and refined device. Similarly, Xiaomi and Motorola / Lenovo are in their foldable smartphone prototype phase, and there have been reports from LG and Oppo too. TCL have announced that their budget foldable model will launch next year.
Expect to see back-to-back launches of foldable smartphones in 2020 and beyond, and with it a surge of innovative apps and updates across global App stores. Foldable tech will truly fuel an app revolution.