The Kochava Traffic Index has just been released! This performance analysis, based on data from the second half of 2019, is an objective hierarchy of independent media partners based on the qualitative data analysis of billions of mobile ad campaign transactions. 'Independent' means the duopoly advertising platforms (Facebook and Google) are excluded from their rankings, as well as Twitter, Snapchat, Verizon Media and Apple Search Ads. This levels the playing field and opens up plenty of options for brands looking to buy media outside of the monopolizing heavyweights, giving promising newcomers a chance. Kochava puts vanity metrics aside so that the true quality and integrity of campaign activity can be evaluated, delivering an alternative performance index that stands up against the status quo.
We're more than thrilled that Appnext has been awarded best In-App Network for quality of user retention in the Kochava Index, as well as holding a commendable second place overall in the rankings. Undoubtedly this win is thanks to Appnext's firm focus on driving re-engagement.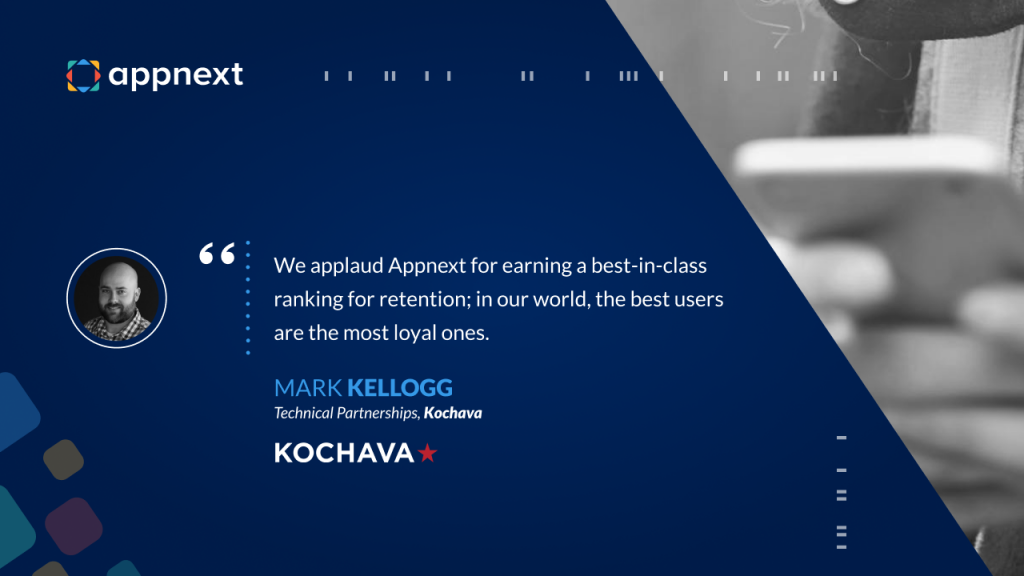 "We applaud Appnext for earning a best-in-class ranking for retention; in our world, the best users are the most loyal ones." –Mark Kellogg, Director of Technical Partnerships, Kochava.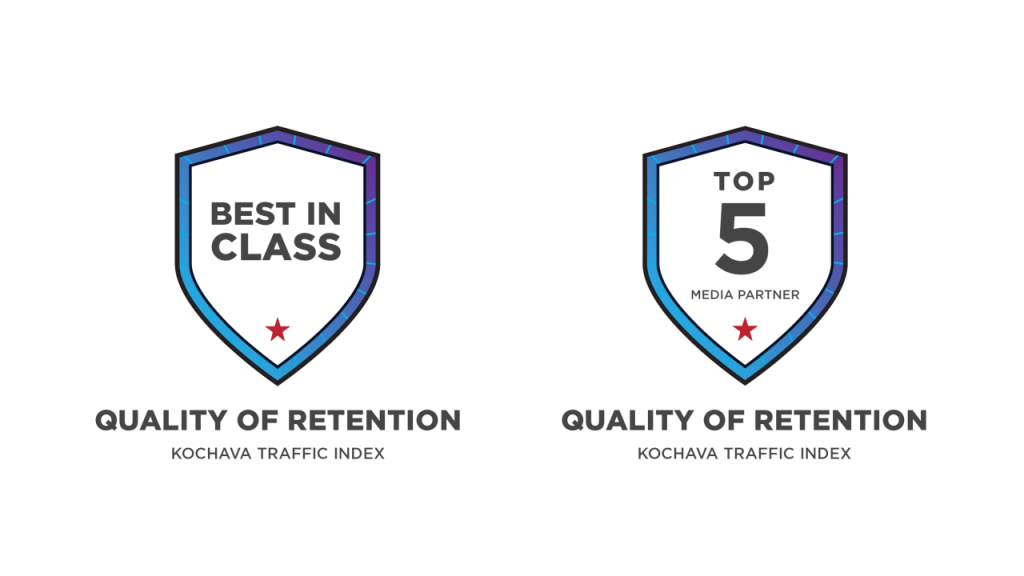 Successful app marketing depends heavily on customer retention. Not only are loyal users better for an app's brand image, they also offer an enormous financial benefit. A mere 5% increase in user retention can increase profits fivefold. Existing and returning customers cost far less than acquiring new users and spend disproportionately more.
At Appnext, we know user re-engagement is a cornerstone of growth in the app world; and for that reason, it's long been an essential element of our business strategy. Customer retention continues to have an enormous impact on driving up profits for our partner advertisers, OEMs and operators.
The Kochava Quality of Retention category is measured as the percentage of users seen with post-install activity weighted against other network performance seen on the same app. This penalizes low-quality cheap installs and rewards media partners who have worked to gain loyal users. In other words, quality over quantity.
We're honored that our re-engagement efforts have earned such a prestigious place in the Kochava Index, an achievement that follows our recent global recognition from AppsFlyer as the most prolific independent app discovery platform in India and SE Asia, where we currently serve 3.5 Billion daily and 12 Billion monthly app recommendations respectively. Read more about our rankings in the AppsFlyer Performance Index on our blog.