As we predicted in our previous post on the SEA e-commerce landscape, online shopping sales hit record highs during Asia's prominent shopping event on the 12th of December (the shopping extravaganza that goes by the name of Double 12, 12/12 or 12.12 and rivals shopping days like Black Friday). 
Lions of SEA e-commerce Break Online Shopping Records
One of the three 'lions' of e-commerce that reigns over the region, Shopee, sold 12 million items in the first 24 minutes of 12.12; a staggering number that broke all previous sales records for the company (source: ABS-CBN News). Shopping activities surged at the stroke of midnight on December 11, and four times the number of items were sold in the first hour compared to 2019 (source: Vietnam News Biz Hub).
In Vietnam, the product categories health & beauty, home & living and mobile & accessories emerged as best-selling. 1000 skincare items flew off the shelves every minute and over 830,000 smartphones and accessories were bought. Shoppers aged 18-34 were the most active in the country (source: Vietnam News Biz Hub).
In the Philippines, 1.5 million home decor products were sold as well as a million smartphone accessories. Malaysia was also big on home decor items, reaching 1.2 million sales (source: Soyacincau). 
Furthermore, Shopee Live racked up 450 million views on 12.12, Shopee's in-app games were played a record of 2.7 billion times and two of Shopee's newest games, Shopee Bubble and Shopee Candy, were big hits with a total of 28 million hours played. (Source: Business Mirror)
Digital Payment Apps Boost Online Sales Dramatically

The second of the e-commerce lions, shopping app Lazada, commented that its daily sales grew by 2.5 times in 2020 on the back of the stay-at-home lifestyle forced by the COVID-19 pandemic. The number of retailers and the adoption of cashless payments also doubled this year on Lazada's platform compared to pre-pandemic times (source: ABS-CBN News).
Shopee goes on to explain that its own boom in online buying was certainly catalyzed by an increased adoption of digital payments, especially the company's own mobile wallet ShopeePay. There was an 18 times increase in the number of orders paid via ShopeePay (source: Soyacincau).
We see this reflected in the results of our own clients, whose 12.12 campaigns on the Appnext platform reaped big rewards. Payment apps saw an increase in installs by around 40% in the day leading up to Double 12, as well as increased in-app purchasing in this time period. Shopping app installs doubled the day before 12.12and were at +50% on 12.12.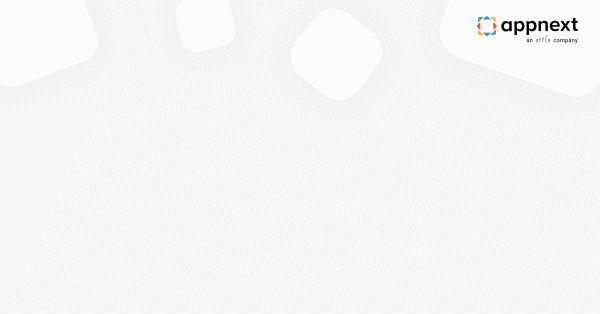 App spend on payment apps peaked a day before Double 12, growing by 44%. Shopping apps followed a similar pattern, with app spend more than doubling the day prior to 12.12. The actual in-app purchasing predictably boomed on Double 12 itself for shopping apps, reaching a whopping 147% increase in the number of purchases in the case of one client. Appnext's cutting-edge app discovery platform clearly has a significant effect on sales success, by allowing apps to get discovered by high-intent buyers in an oversaturated app landscape.
The Outlook For SEA E-commerce In 2021
As we discussed in detail in our last blog post, SEA e-commerce is firing on all cylinders, and growth is not expected to slow down any time soon. Digital shopping is the norm across this booming region, and milestone shopping e-commerce events such as Double 12 or Black Friday should be taken advantage of as best as possible in the online realm to capture eager digital buyers. Finding innovative solutions to stand out, such as recommending your app in the best possible places with Appnext, will be key in grabbing those SEA digital shoppers.