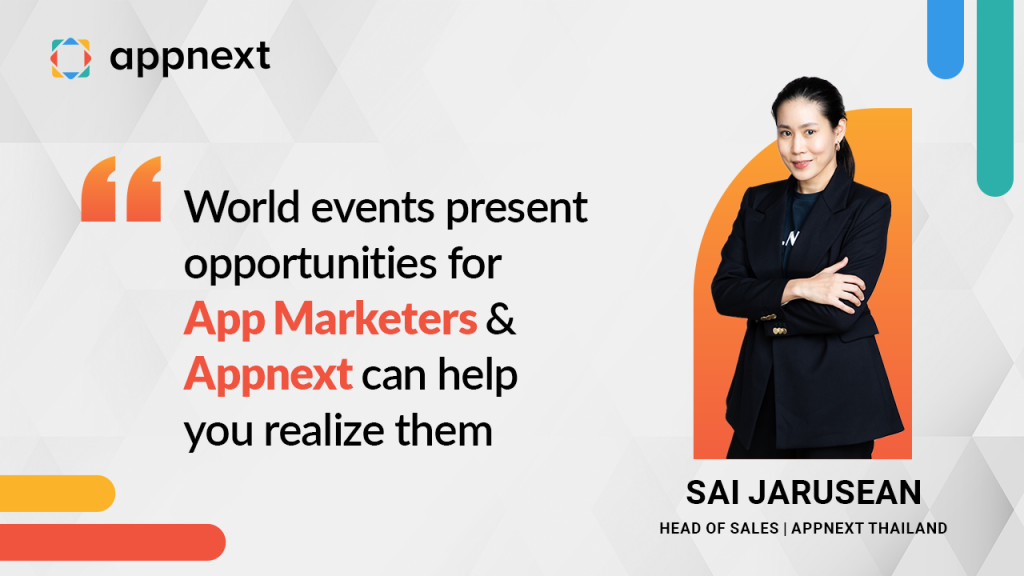 There's no question that the Covid-19 pandemic has changed consumer behaviors all over the world. The way we live and work have evolved dramatically since Covid hit in late 2019, and now in 2022 we're facing further upheaval – think the global economic downturn and the Great Resignation as just two out of many factors affecting world economies.
For me though, I look at these events not as a complete negative, but as an opportunity to challenge ourselves and drive business positive ROI through compelling online marketing activities and effective digital advertising tools.
I've been working in digital marketing for 10 years now and it's an area that really satisfies my fascination with human psychology.
I love to observe the way that consumers engage with brands and how they react to advertising campaigns, and through doing this I've learnt many lessons in how to achieve success with digital marketing.
Joining Appnext as head of sales in Thailand couldn't be a better fit for me as I get to be involved with a technology platform that analyzes and utilizes human behavioral data to give a highly personalized experience to users.
The way that our Appnext 'Timeline' technology uses this behavioral data to predict the type of app users are likely to use next is sheer brilliance. Presenting these app suggestions at relevant points throughout the user's daily mobile journey makes them even more personalized, and because localizing a product or service is always crucial for advertising success, the fact that app recommendations can be made in any chosen language is also a big plus point for Appnext.
Appnext is a relatively new platform in Thailand, but it already has over 7 million users and close to 1 billion impressions a month helping users discover new apps.
One legacy of Covid is that consumers are using online services more than they ever did before; average internet consumption in Thailand totals seven hours a day, with e-health, communication and entertainment accounting for 80% of searches, so it's clear to me that the Appnext discovery platform is more relevant than ever.
One of my favorite aspects of Appnext is that the pricing model is CPI (Cost Per Install), meaning app marketers are only charged when the app is downloaded and launched.
The other thing I love is that it is seamlessly integrated into the Android OS which helps create an intuitive look and feel from the user's point of view.
I'm truly excited to be working with Appnext to help more advertisers and consumers in Thailand discover the benefits of Appnext's technology.
Sai Jarusean
Head of Sales – Thailand