With summer just around the corner, plans are being made for travel – for family holidays, day trips, visits to friends and relatives, and short breaks.
While some will have already booked their holiday for this summer season, many are just starting to plan it now, looking to reserve hotels, flights, train tickets, car hire and attraction tickets – and the vast majority will be using online booking services to do so.
Many of those booking services will be in the form of mobile apps, so it's no wonder that 'app discovery' – the process by which users find and download new applications – has now become a pivotal strategy for travel brands.
Of course, the online travel booking industry was one of the hardest hit by the Covid pandemic, with some apps reporting over 70 percent less traffic and bookings during 2020 than in 2019.
In 2021 most apps and agencies still reported lower figures than in 2019, but now the world has fully opened up again and the future for travel booking apps is looking rosy.
Onwards and Upwards for Travel Apps
Data.ai's State of Mobile 2023 Report found that in 2022 each of the top five travel subgenres (airline apps, hotel booking, integrated travel services, rail & coach booking, and transportation) surpassed their 2019 totals, revealing a healthy travel market overall after two tough years.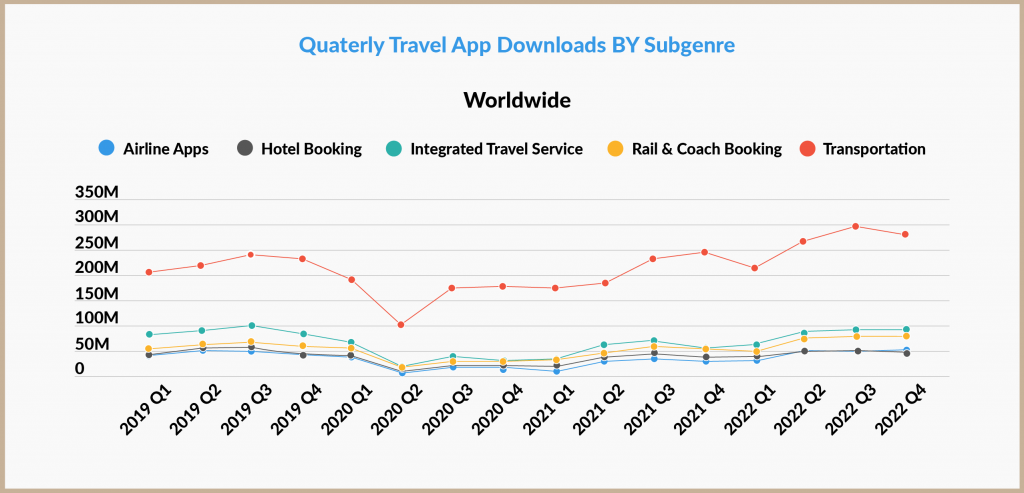 Globally, rail & coach booking apps saw the biggest growth in downloads between 2019 and 2022, up 28%, followed by airline apps at 20% and transportation at 18%.
In India the biggest growth in downloads was in transportation apps (up 38%), followed by airline apps at 36% and rail & coach booking at 19%.
In Indonesia downloads of rail & coach booking apps were up a whopping 81%, followed by transportation apps at 34%.
And in Thailand transportation apps witnessed the biggest growth in downloads at an impressive 95%, followed by airline apps at 35%.
According to Statista Digital Market Outlook, in 2022 China generated the highest revenue from travel apps, estimated at roughly US$131.3m.
The US and Germany followed on behind, with an income of around US$94.73m and US$22.1m respectively.
Booking travel through a mobile app is increasingly becoming the norm: according to 2022 estimates, online travel agency Booking.com generated most of its global revenue (over nine billion US dollars) via mobile bookings that year.
The trajectory for the travel app sector as a whole is expected to continue to be upwards: total global revenue in the travel segment of the app market is projected to show an annual growth rate (CAGR 2022-2027) of 12.34%, resulting in a market volume of US$1.96bn by 2027.
With an estimated 5 million apps available across various platforms, standing out is a challenge. However, given that 85% of travelers use mobile devices to book travel activities, the rewards of enhancing your travel app's visibility are significant.
So, how can travel brands maximize their in-app or on-device discovery, particularly through app recommendations? Let's delve into it.
Unlocking the Potential of Device-Level App Recommendations
One of the most effective ways to boost app discovery is through on-device app recommendations. This feature suggests other relevant apps to users based on their preferences, behaviors, and past interactions. For instance, if a user has shown interest in beach destinations, the app can recommend other apps that offer beachfront accommodation or water sports activities.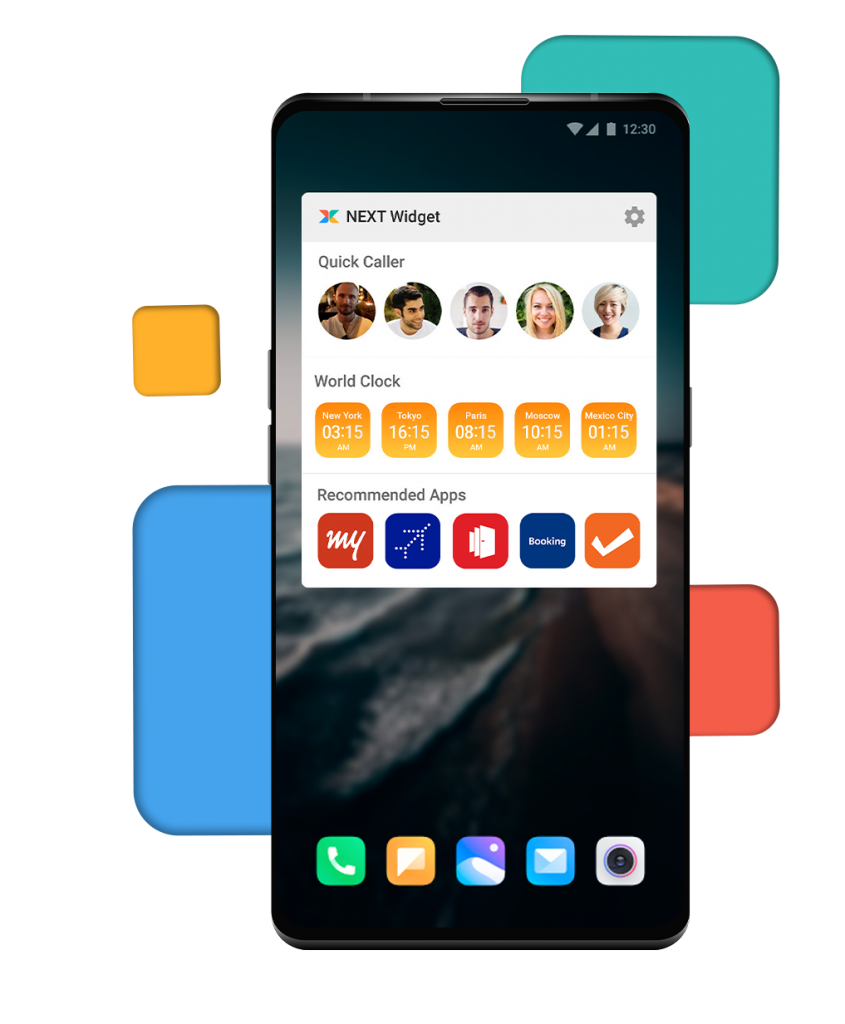 The power of on-device recommendations is amplified by the ability to reach users at various points on their phones during their daily mobile journey. For example, recommendations can appear on the minus one screen (when swiping right for content, when updating apps in the store or when ending a call), providing users with personalized and contextual suggestions.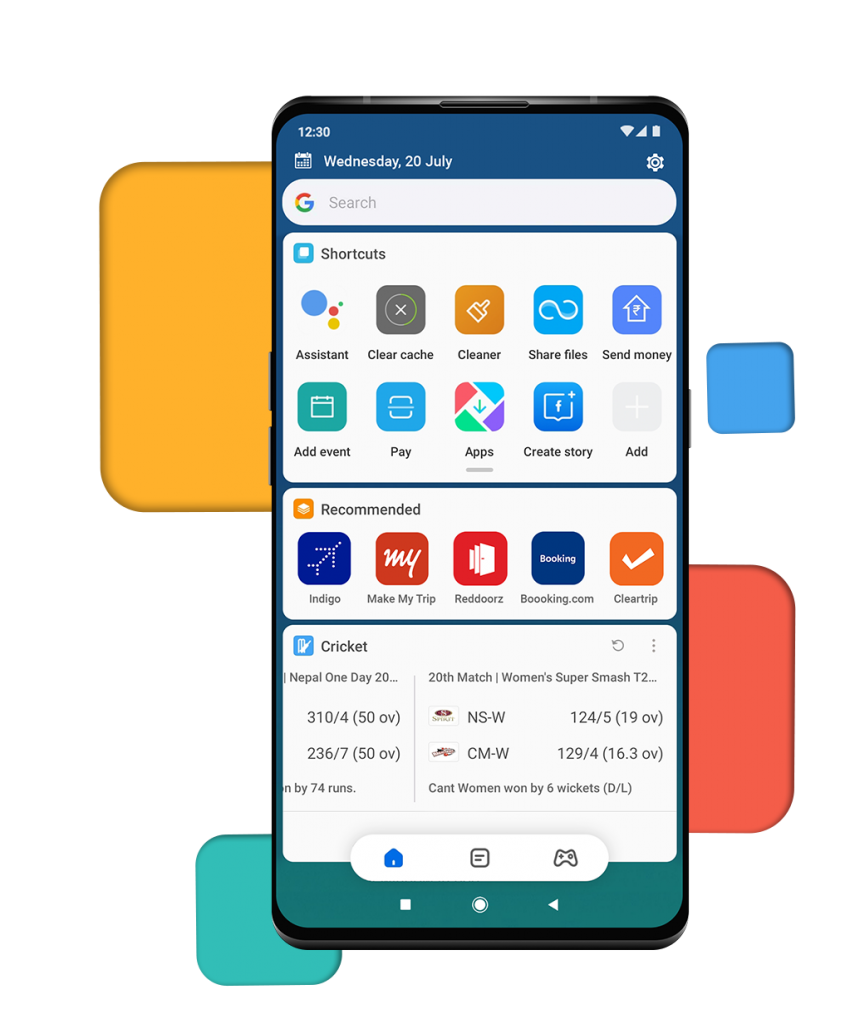 Strategically placed recommendations directly on the device, in placements such as folders and widgets, can catch users' attention throughout the day.
Additionally, newly-purchased devices present an unparalleled engagement opportunity to get the full attention of high-intent users as they personalize their devices for the first time. These timely and relevant recommendations solutions can significantly increase the chances of app discovery and subsequent downloads.
Introducing Appnext
For leading app discovery platform Appnext, travel is certainly a growing area: travel apps were one of Appnext's best-performing verticals in 2022, with installs up by 133% on the previous year.
With all those eager travelers poised to book their next trip, now couldn't be a better time to get your app on their radar with the help of Appnext – just as Appnext travel clients IndiGo, RedDoorz and MakeMyTrip have done.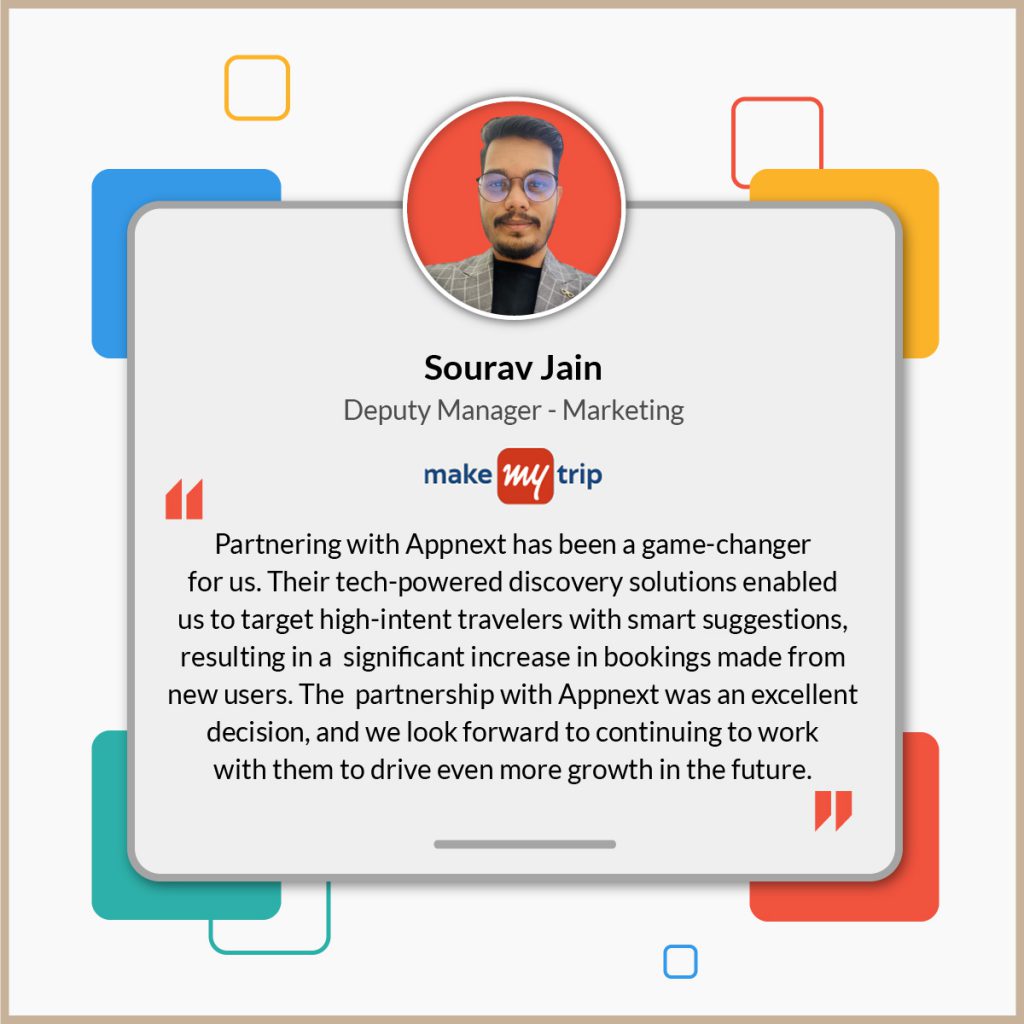 All three wanted to increase their app downloads from high-purchase-intent users by targeting those who were actively looking to book travel on their mobiles, so they turned to Appnext and the result was a significant uplift in installs.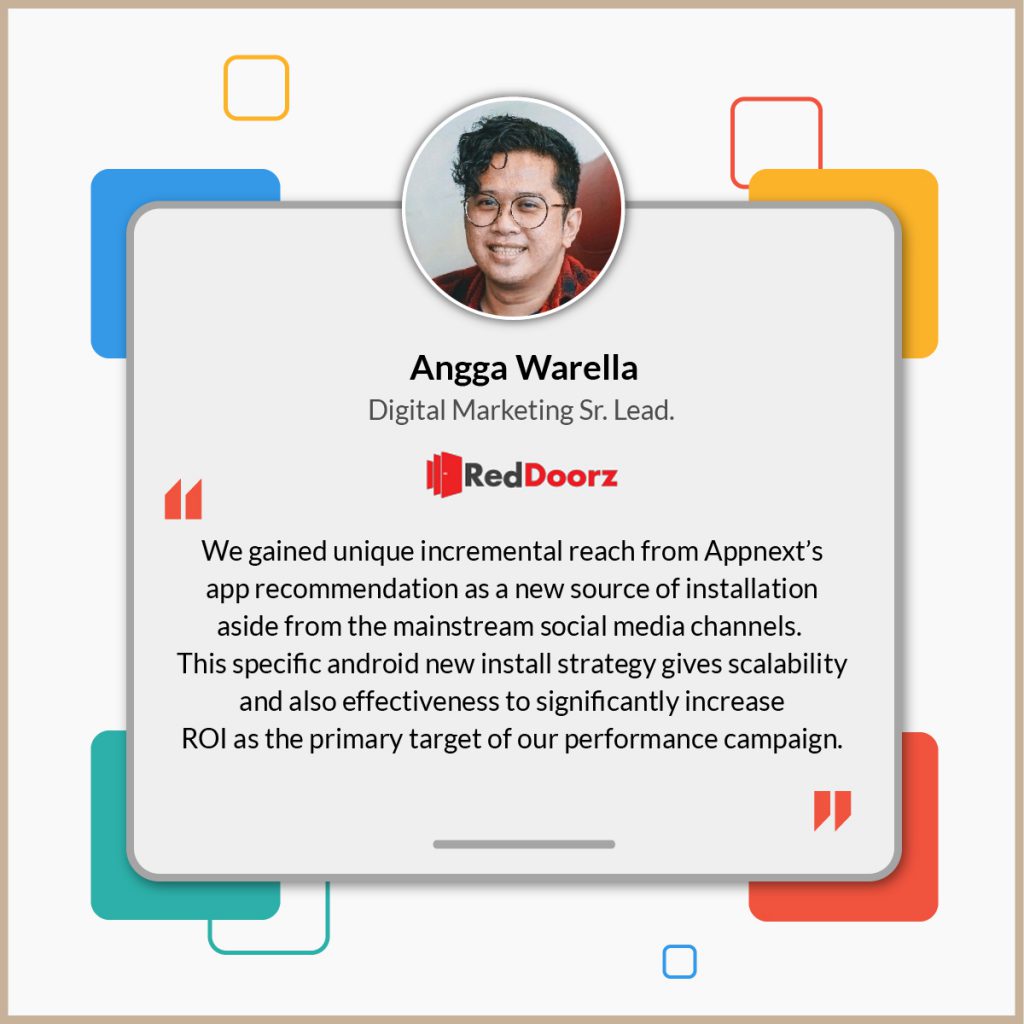 Today's fastest-growing mobile discovery technology company in emerging markets, Appnext has partnered with leading mobile carriers and Android OEMs such as Oppo, Vivo, Samsung and Xiaomi (which have a combined worldwide market share of 48%).
These partnerships enable Appnext to recommend travel apps to users on their devices from the moment they set up and personalize a new device, and throughout their daily mobile journey.
What's more, Appnext's proprietary behavioral analytics technology displays contextual and personal app recommendations according to the user's behavior and intentions.
So recommendations for travel apps are presented to users who are actively searching for travel services directly on their mobiles across various placements.
With such personalized recommendations aimed at people specifically searching for travel, the chances of converting potential users into active users are vastly increased.
There's no denying it, the travel app category is becoming increasingly crowded as more and more of us choose to book travel via mobile, but Appnext can help your app not to get lost in the throng.