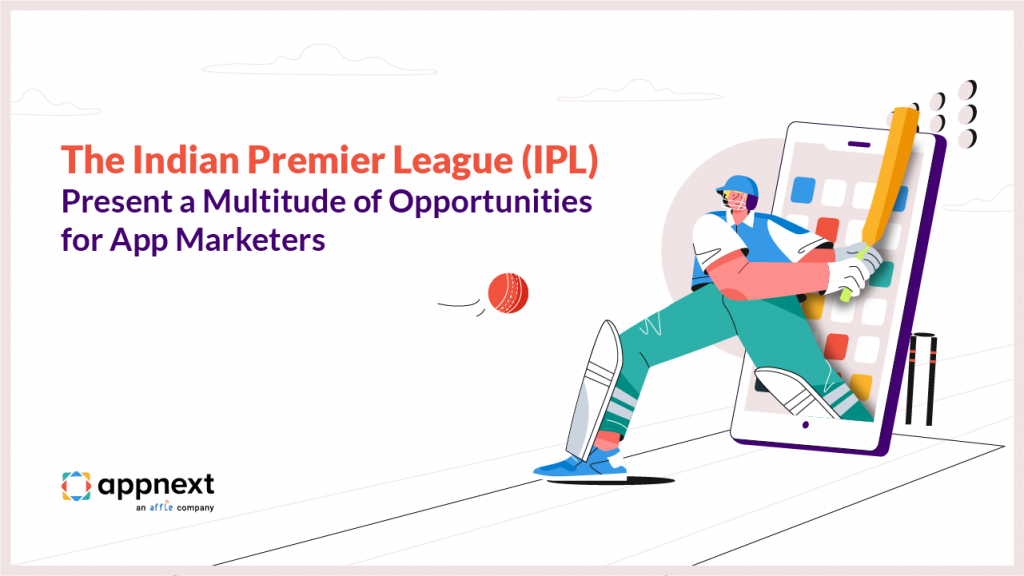 The Indian Premier League (IPL) is the most watched cricket league in the world, with the start of the season hotly anticipated across India.
Far more than just a sporting occasion, in recent times the IPL has become a cultural phenomenon that captivates the attention of a nation. With so many eyeballs to grab, the IPL season is undoubtedly an unmissable opportunity for app marketers to showcase their apps and services to a vast audience of smartphone-owning Indians.
But how can app marketers in India get their app to stand out in such a crowded market during the IPL season?
The answer is through on-device personalized app recommendations facilitated by discovery platforms such as Appnext. One of the key advantages of the IPL for app marketers is the event's ability to create a real sense of excitement. With millions of fans glued to their screens, app marketers can leverage this buzz to promote their apps and drive user acquisition.
Appnext's data from last year's IPL season shows a surge in the usage of mobile apps from finance, sports, entertainment and gaming verticals.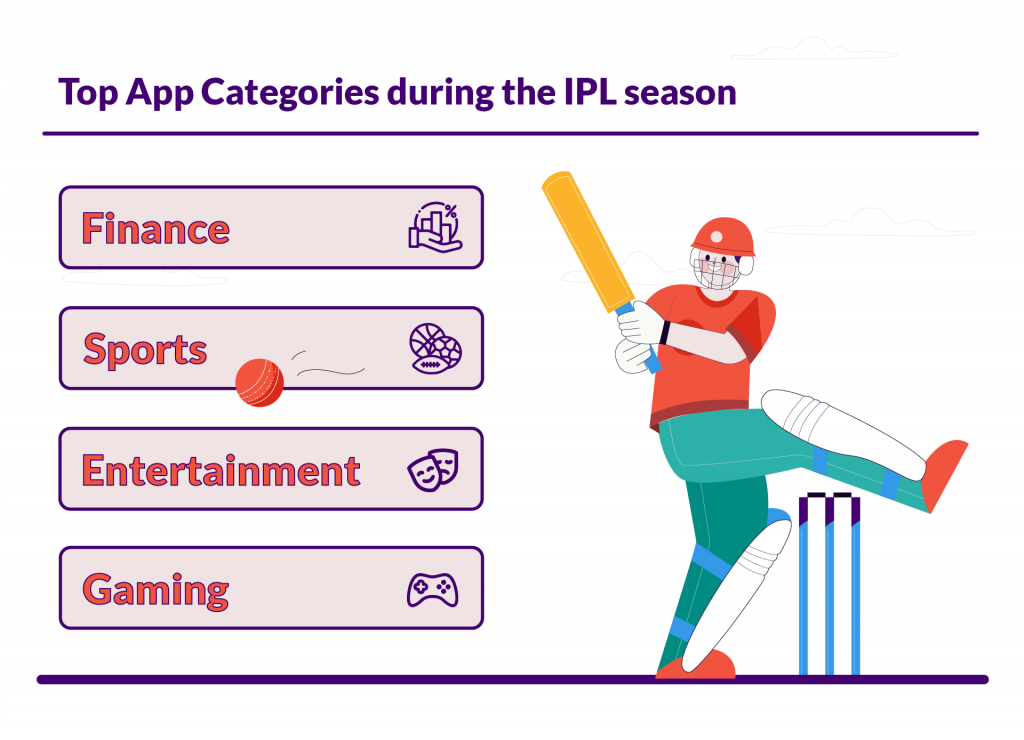 As happened last year, we can expect to see more downloads and usage of apps that offer live scores, match highlights, and real-time IPL updates during the two months of the tournament. Downloads of fantasy sports apps are also expected to increase during the tournament: such apps have grown in popularity hugely in recent years and the IPL season is set to inspire more fans to want to create their own virtual teams and compete with others.
Another trend Appnext has witnessed during the IPL season is increased usage of social media apps such as Facebook, Instagram, Twitter and Snapchat, with fans using them to engage with their favorite teams and players, share their reactions, and participate in contests and challenges. Advertisers can take advantage of this by running targeted ads on these platforms to reach their desired audience.
Source: Appnext data
Clearly, the IPL season presents a multitude of opportunities for brand promotional activities and user acquisition campaigns, reaching a targeted audience.
Advertisers and app marketers should leverage the increased usage of sports, entertainment, gaming, and social media apps to place their services in front of high-value users and offer special discounts, promotions and more.
Engaging with high-intent users directly on their devices during the IPL season is easy with Appnext's tech-powered discovery solutions on your side.
Appnext offers a range of targeting options such as location, demographics, interests and behavior to help advertisers reach their desired audience.
What's more, Appnext's partnerships with leading mobile carriers and OEMs such as Oppo, Vivo, Samsung and Xiaomi – which have a combined worldwide market share of 48% – mean advertisers can get their app noticed by a global user audience of billions during this IPL season and beyond.