As the coronavirus COVID-19 rages on, the globe faces the largest human 'lockdown' in recorded history. As of the time of writing, almost a quarter of the world's population is confined at home. India is the latest country to go into total lockdown, with a staggering 1.3 Billion people ordered to stay put. As life flips upside down, so too does the global economy. The app market is no different.
The New Normal: Extreme Shifts in App Download Trends
Use of Travel and Ride-Sharing Apps Plummet
The coronavirus is affecting every industry across all verticals. The businesses hardest hit are, unsurprisingly, in sectors such as travel and tourism. As air travel is grounded (less than 25% of international long haul flights are still in operation) and the number of travelers plummets to an unprecedented low, so too do the MAU and installs of airline and travel apps.
Due to the new social distancing measures implemented worldwide ride-sharing apps face a sharp ongoing decline in global usage. Uber, Lyft, Didi (China), BlaBlaCar (France), Gett (Israel) and Cabify (Spain) that enjoyed booming revenues up until the coronavirus crisis have a tough time ahead. Similarly, navigation and map apps are barely used right now.
Entertainment, Video Chat, News, Health and Delivery Apps Boom
Despite the innumerable hardships the coronavirus is setting in motion, some businesses are booming. During this new reality of social distancing, self-isolation and home confinement the world collectively turns to mobile to stay connected. 70% of mobile users (and 80% of Gen Z smartphone users) say they are spending significantly more time on their device.
After all, mobile is a reflection of our needs as a society. Right now we are prioritizing information (like the news or guidelines on how to stay healthy), solutions to help us work and study from home, channels of communication, home delivery of goods, and entertainment as a means of distraction/socializing in this lonely stressful time.
Accordingly, the apps that are witnessing huge growth are in these same sectors. As the work-from-home trend becomes a global necessity, video conferencing apps such as Zoom, Skype and Google Hangouts (or DingTalk and Zoom rival Tencent Meeting in China) show massive upticks in installs. As of April 16th, Zoom ranks first in the Apple App Store in the US, second in the UK and India, and first in Google Play in parts of SE Asia (Indonesia and Vietnam) across all categories as the top free app. Taking first place in the UK and Spain and second in the US is new kid on the block Houseparty; an informal video chatting app that is spreading as fast as the craving for human connection in home confinement grows.
It's no surprise that the use of entertainment and media streaming apps Netflix, YouTube, Disney+, Hulu and Amazon Prime Video is surging; especially in Italy and Spain, currently the hardest hit countries in Europe where all citizens are under police enforced home quarantine. Netflix and Youtube even had to limit streaming quality in Europe to deal with the massive strain on networks. Again there are newcomers on the scene expanding at lightning speeds. One example is Pluto.tv, a free streaming app that is fulfilling the need for entertainment for those who can't afford the well known subscription services.
Installs and user engagement of mobile games is also rising explosively. The trend surfaced along with the virus at the start of the year; in February 2020 the average weekly game downloads in China went up 80% compared to the average weekly downloads in 2019. From our own Appnext platform data, we see as much as a tripling in post-install activity within the games sector.
Along with games, social apps like TikTok and Instagram are intensifying in popularity. TikTok is second on the leaderboard of free apps in the US Apple App Store. Instagram's Live feature is likely the catalyst of its enduring demand right now, partly due to many fitness influencers streaming their living room workouts. The search for indoor exercise motivation and wellbeing advice has also led to health apps receiving huge numbers of new users. Headspace, a meditation app, witnessed a 90% increase in time spent in the app in the US during the first week of March and the symptom checking and medical Mayo Clinic app on Android phones saw a 200% increase.
As well as health information, millions of people are seeking out the latest news, and are using apps to do so. The Washington Post app, CNN and FOX News app are all experiencing a steep ascent in number of installs. News Break and Smart News (two news aggregation apps) have set new records for daily downloads. Daily downloads of the Washington Post app are up 76% compared to January, the New York Times up 58% and the Wall Street Journal up 39%, according to Apptopia. As the world economy takes a huge blow, many hours are also invested into finance and stock market apps by the concerned public.
As the confinement measures continue across the planet the use of grocery and meal delivery apps is at an all-time high, in general. Downloads of Instacart, Walmart Grocery and Target's Shipt apps are booming in the US at +218%, +160% and +124% respectively compared to this time last year, as of the second week of March 2020. A significant portion of these are by the vulnerable older generation now that venturing out to a local store is an unpleasant and potentially risky experience. Local restaurant delivery apps are especially popular in Spain and France.
When we crunch our own Appnext data we see a surprising decline in food delivery services and their apps, but this is mainly due to the lockdown enforcement issues Swiggy and Zomato delivery drivers faced across India in March with the local police (our data set is heavily based on Indian numbers). Clearly, India is experiencing its own unique difficulties on this front. However, it's likely that we'll see the trend reverse in India soon, with a rise in food delivery app usage, as companies like Swiggy have recently confirmed partnerships with local supermarkets to deliver groceries to the quarantined nation.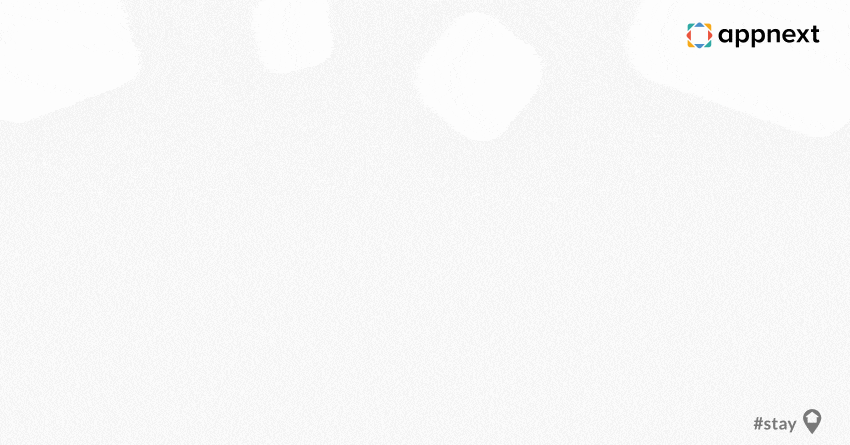 Whether the coronavirus will have a long term positive impact on online shopping beyond the essentials such as food, hygiene and cleaning supplies remains to be seen; a widespread recession may lead to many households cutting their spending. Retail behemoths like Amazon and Alibaba's Tmall are growing, but sellers of non-essential goods (e.g. apparel) are already facing a grim outlook, and may take longer to recover. From our own data, we see a steep drop in installs and post-install events in shopping apps, indicating plummeting user engagement.
Coronavirus Impact on App Ad Spend
What's clear is that the appetite for digital products like apps is insatiable right now. In the first two weeks of March, Apple and Android app store's revenue in the US rose by up to 20%. The first quarter of 2020 was record breaking in terms of consumer spend on apps (over $23 Billion), according to data from App Annie. Organic installs of the app sectors we've covered have skyrocketed, but the effect of the coronavirus on app marketing budgets is a little more complicated.
Despite the spending cutbacks of many companies, it's predicted that performance marketing will remain stable, or even grow, in many sectors. According to a recent in-depth report on the effect of COVID-19 on global ad trends, the only advertising sectors to see consistent growth (even during times of global crisis, such as the financial market crash of 2008; see Figure 1) were Search and Online Display. Accordingly, ad budgets (specifically in FMCG) have or are shifting almost entirely online. This of course includes heavier investment into app advertising as well.
The drop in general ad spend by apps facing declining users (in the segments we've covered) also lowers the cost of media, as a direct consequence of decreasing auction competition. This may well be an opportunity for apps seeking to drive up demand. It's also been anticipated that app revenue may increase as users spend what they otherwise would on cinemas, restaurants, travel and shops in a virtual way instead. Appnext offers app advertisers an effective way to reach new audiences, through innovative on-device placements of app recommendations. Now that the whole world is on mobile more hours per day than ever before, in-app and on-device app suggestions are undoubtedly one of the most powerful app marketing moves a publisher can make.
The obstacles COVID-19 will present society and millions of businesses in the coming months will be difficult to overcome. Nevertheless, there is a glimmer of hope for many operating in the mobile economy as the globe unitedly focuses on their devices to help navigate them day by day through a new reality.