In an effort to continue providing users with the greatest experiences, Snapchat created Snap Store. The new store makes shopping a seamless, native part of the social experience. Snap Store represents the value of native advertisements.
Snap Store
This month, Snapchat opened Snap Store, a section within its app for people to buy merchandise.
Snap Store opened up new revenue streams for Snapchat and add to its primary advertising revenue stream
.
Snap Store develops a real revenue stream by charging brands a cut of what they sell on Snapchat or by getting them to buy ads promoting their stores
.
Jordan Brand Takes Advantage of Snap's Native Experiences & Receives Increased Engagement
This past Sunday, right as the All-Star Game was tipping off, Snapchat displayed"Snapcodes" at 935 Julian St. in Los Angeles. The code offered fans the opportunity to buy the Air Jordan 3 "Tinker," a shoe that won't hit retailers until late March.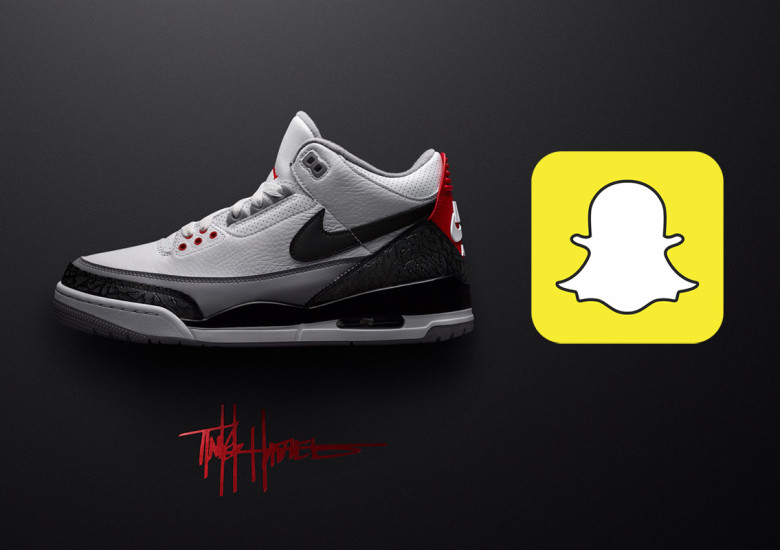 The Nike Air Jordan III 'Tinker' | Nike.com
Nike Sees Rise in Engagement Rate
Why go through the effort of organizing a launch of this style when they could have easily released them online? Because their goal is not just to sell shoes. The end game is to engage with the community, revive the experiential sneaker release, and market to a core consumer group. They are doing this via one of the most popular social media apps on the market.
While many will be happy to have purchased such an awesome pair of sneakers, the lasting memory of the experience is priceless.
Here is why Snap is banking on native advertising:
The Power of Native Advertisements
Users are generally more likely to engage with content that's relevant to them at that moment.  ShareThrough published a report showing:
Native ads are 53% more frequently looked at by consumers than display ads.

32% of the respondents even went ahead to say that they would share these ads with friends and family. Although only 19 percent would share traditional ads.
An outcome of native advertising is higher engagement  with viewers, which can help you with objectives such as branding, in-feed ads, or performance with search or app downloads formats, for example.
Mobile Commerce & Ad Formats
Commerce on mobile can be incredibly agitating. Long loading times, typing in all of your payment details, and more. In a recent study by the Otto Group, smartphone users were asked to indicate the top 5 annoying traits of using a mobile when shopping online. Clearly, display adverts like pop-up windows came in at number one (67%). Snapchat knows this, which is why they value Native displays.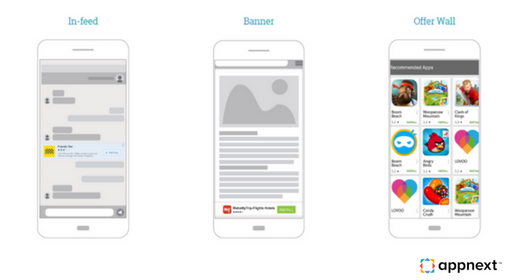 Follow Snapchat and start using Native Ad formats today.