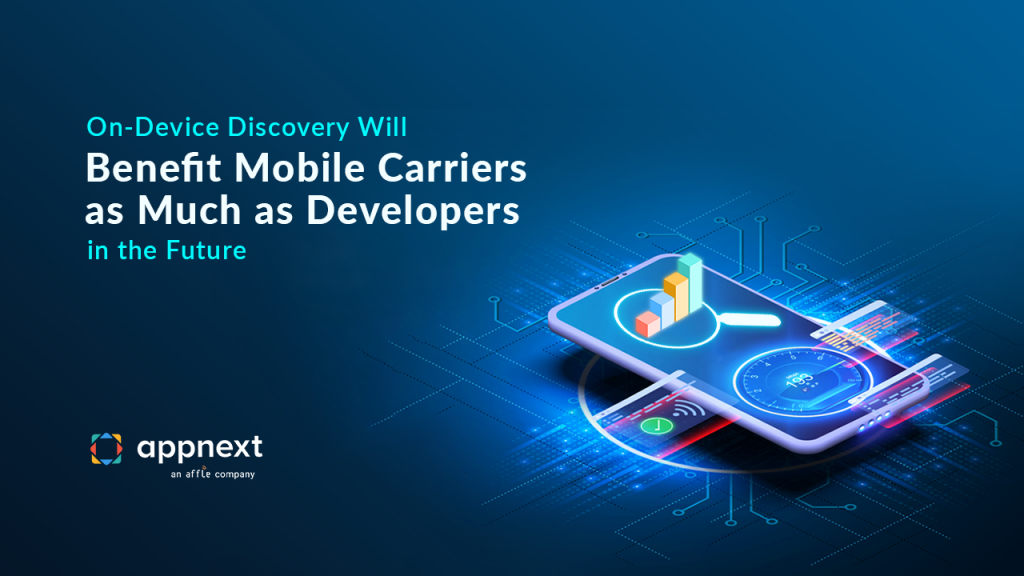 The critical role that mobile carriers play in the app economy is one that is sometimes overlooked. While much attention is given to the ways in which developers and OEMs are shaping this thriving and perpetually evolving ecosystem, little attention is given to the vital position of carriers. Despite this, carriers have been pivotal in driving users towards apps, particularly following the development and increasing ubiquitousness of user acquisition channels like on-device discovery.
On-device advertising allows developers to reach users at critical decision-making points in their mobile lifecycle – from unboxing a new device, throughout a user's daily smartphone journey, and finally to when the device is upgraded to a new model. Today, the technology that drives on-device discovery has advanced to its current value as one of the most effective tools in an advertiser's arsenal. In its early days, device-level advertising was unsophisticated, consisting of apps that came preloaded onto devices for millions of users that were often dismissed as 'bloatware.' Today, advertisers have the benefit of reams of real-time data that means users can be targeted on a contextual level; a recommendation for the exact apps that a user wants at the precise moment they need it. Devices have evolved too, which has facilitated greater sophistication in terms of how recommendations are served – Appnext deploys new products such as widget, keyboard and folders to name a few, and the recommendations seamlessly blend into the daily journey of a user and complement his mobile experience.
The benefits for advertisers are obvious. First, on-device advertising is no longer a 'closed shop' to smaller developers without vast marketing budgets. By partnering with third-party platforms like Appnext, marketers gain access to leading OEMs and carriers, as well as their millions of users. Second, Appnext's own data also shows that conversion rates are higher using on-device than other UA channels. The primary reason for this is because on-device connects developers to users when they are hyper-engaged. Statistics show that nearly 50% of all downloaded apps are installed onto a smartphone on the day it is unwrapped. It is, therefore, an unparalleled opportunity to ensure an app offering is being seen by a user who is choosing their 'go-to' apps. Lastly, unlike so many other UA channels, fraud has been nearly eliminated with on-device.
Carriers also benefit from on-device, particularly by enabling a smooth onboarding experience that helps a user navigate their first experience with a device. The effect that such an optimized user experience has on increasing customer engagement cannot be underestimated. Valuable recommendations are generated based on key pieces of data – including device model, location, user behavioral patterns and typically-high engagement moments – allowing carriers to enhance the lifetime value of their customers. Carriers are cultivating a more important relationship that goes beyond providing network coverage and users rely on the personalized content they are being offered on a daily basis.
Of course, technological advances have facilitated the on-device app discovery revolution. This UA channel relies on accurate, real-time user data which is used to generate recommendations. However, this kind of advanced smartphone experience depends upon the latest mobile infrastructure. For example, 2021 saw a huge amount of industry buzz about the proliferation of 5G tech, with discussions focused on how 5G will enhance the enjoyment of smartphones. Yet, a 5G-enabled device is redundant without the transmission infrastructure to support it. Carriers have been instrumental in assisting the roll-out of 5G, particularly in established markets, through major investment in the requisite network infrastructure.
Mobile carriers have a crucial position in the app ecosystem – it is a role that Appnext develops further as we enter this mobile era.