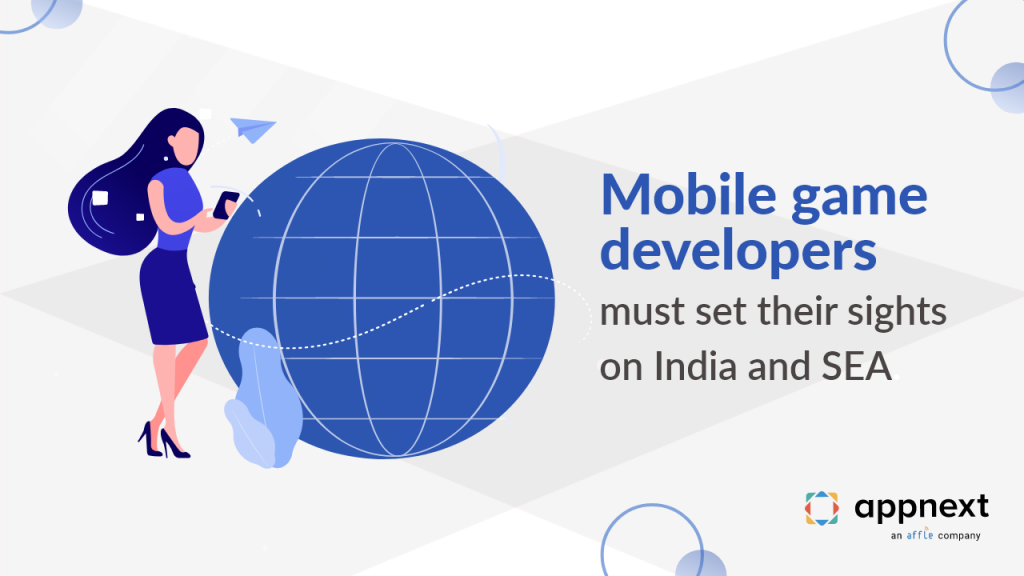 If mobile gaming was popular before, 2020 was the year it got even bigger. Last year, game downloads skyrocketed by 28% in a global increase that equated to a colossal 108 billion installs across both the Google Play and Apple App Stores. While the insatiable appetite for mobile gaming is clearly a global trend, some regions have driven this sharp uptick in downloads more than others.
The mobile apps market in India and South East Asia has never been stronger. In the first three-quarters of 2020, India's 750 million smartphone users catapulted the country to the top of the charts for gaming app downloads. With 7.3 billion downloads, India now accounts for 17% of the global total. This growth was replicated on a smaller scale across South East Asia where the region's major markets (Indonesia, Malaysia, Singapore, Philippines, Thailand, and Vietnam) drove gaming app downloads to their highest levels yet.
The exponential growth of mobile gaming in these locations is likely due to a number of factors, including improved 4G mobile connectivity and the emergence of 5G technology, as well as increased smartphone availability and affordability. The impact of the COVID-19 pandemic and resulting lockdowns on smartphone usage cannot be underestimated. Confined to their homes and seeking entertainment, people spent more time than ever before on their phones. However, as these regions and the world slowly emerge from the pandemic, it is clear that the upward trajectory of mobile gaming shows no sign of slowing. It is estimated that India's mobile gaming market will more than double in value to $3 billion by 2023. South East Asia's mobile games revenue is projected to reach $5.2 billion at the same time.
The increasing dominance of India and South East Asia in the games vertical is a clear sign that developers need to shift their regional focus if they are to reap the rewards in these emerging markets. However, in crowded app stores where there are tens of thousands of games to choose from, user acquisition will always be a challenge. Working with a platform that has built OEM partnerships could make the difference as to whether an app sinks or swims. Preinstalling apps on devices has been one of the most successful user acquisition methods because it eliminates the need for pricey UA campaigns. For example, Appnext currently works with leading OEMs Samsung, Xiaomi, and Oppo, which manufacture nearly 50% of all smartphones sold in India. App preinstallation means developers can eliminate the risk of being lost in the app store crowd and instead directly place their product straight in the hands of millions of smartphone users.
OEM preinstalls allow developers to target their ideal user. In a region like South East Asia, which boasts the highest smartphone ownership in the world with nearly 2 billion users, targeting is absolutely vital. For example, it could mean that a game is preinstalled on devices in a geographical location where games of that type are particularly popular. Alternatively, it might mean placing a paid app on a more expensive device with the assumption its user has more disposable income and is thus more likely to download it.
It is noteworthy that app preinstallation not only benefits developers, but also compares favourably among consumers themselves. Market research shows more users describe preinstallation as a helpful for app discovery, compared to other UA methods such as social ads or via recommended apps. This confirms technology like Appnext's Out of Box Experience (OOBE) gives users confidence in preinstalled apps, as opposed to factory preloads. Users expect the personalization that comes with dynamically and vernacularly preinstalling the latest version of a game on their device.
There are big opportunities for developers in India and South East Asia. Games are the world's fastest-growing app vertical and will accelerate further. As the number of smartphone users increases alongside continued technological innovation, the emerging markets are where game developers must focus their attention or risk missing out.