China's extremely popular app WeChat hit 1bn user accounts worldwide this week. Users love the app because it acts as a central hub of the digital world. They use it to perform a variety of tasks ranging from texting calling, and paying bills, to booking doctor appointments. This range of services in the app provides many revenue streams for the company.
Check out how the company made its way to the top, and start mimicking their success by providing value-added services.
WeChat's recent user growth is likely driven by international users. Most of the recent user growth likely came from Southeast Asia, Europe, and the US, according to founder of WeChat-focused consultancy ChinaChannel Matthew Brennan. But, in addition to its large user base, WeChat has extremely high engagement through its value-added services.
More than half of WeChat users spend more than 90 minutes per day on the app. And roughly one-third of users spend more than four hours per day in the WeChat ecosystem.
Although WeChat started off as a communication tool in China, it has since evolved into a platform with multiple features, including gaming, social networking and bill payment. Those features help differentiate WeChat from its peers in the global arena and enrich the users' experiences.
Daily average users (DAU) on average spend 82 minutes per day on WeChat, while the total number of messages sent per day has grown by 67% year over year.
Top Features That Differentiate WeChat From Other Messaging Platforms
Mini apps: Dubbed "Mini Programs," mini apps allow users to directly access mobile services in-app on WeChat, without the need to download a native app.
Social media: Moments and Official Accounts allow users to share their stories or to follow influencers and companies that they like.
Mobile payments: WeChat Pay allows e-wallet, P2P transactions as well as e-payment.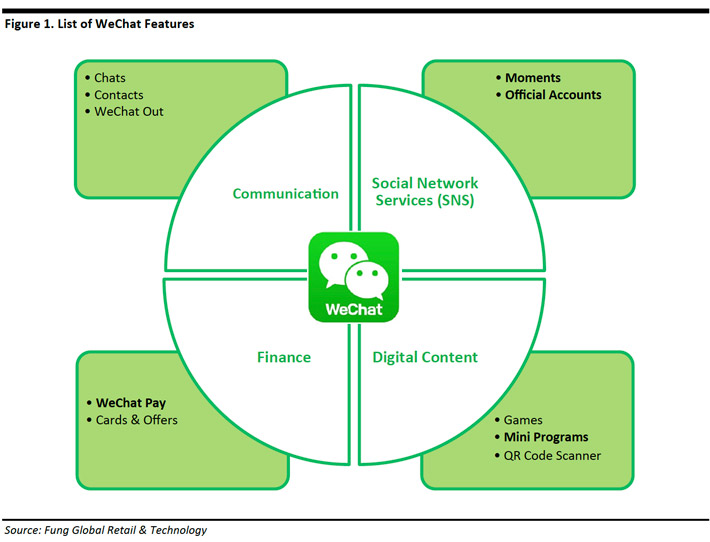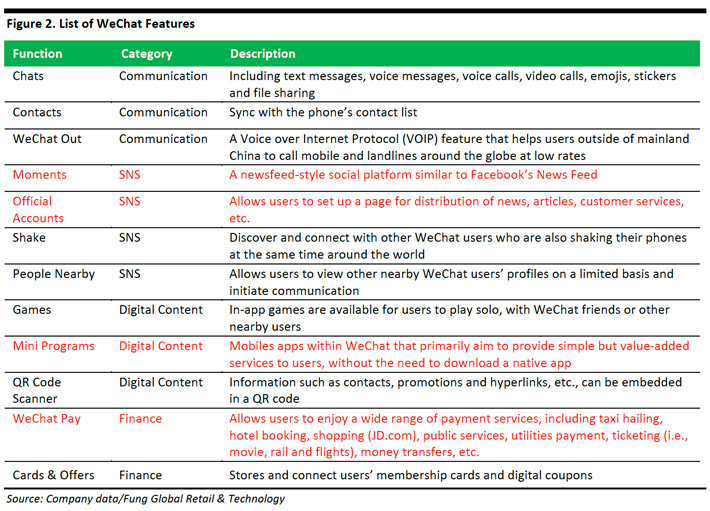 There are many ways WeChat became an integral part of daily life in China. The range of services in the app provides many revenue streams for the company.  In order to strive for success, it's imperative your platform provides more utility by offering more.