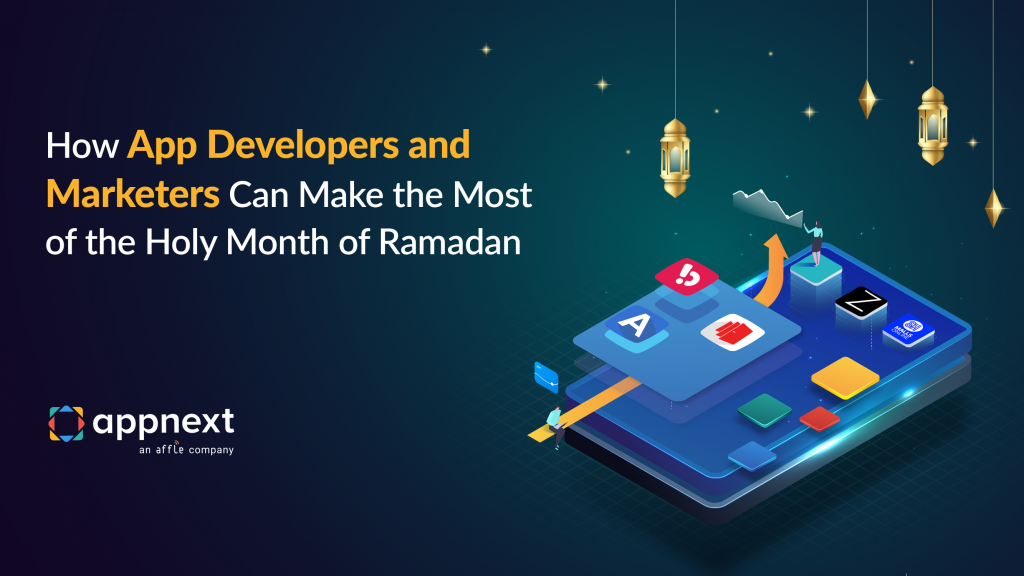 The holy month of Ramadan has arrived, bringing with it a wealth of opportunities to get your app at the fingertips of millions of high-intent mobile users. App activity in Southeast Asia and Indonesia increases during Ramadan in several categories, with the top five being travel, food, entertainment, fintech and ecommerce. Looking at last year's activity across the festival period, in Southeast Asia alone there were 96.6m installs and 7.7m app sessions spanning these five categories.
According to AppsFlyer, travel apps saw the biggest growth in non-organic installs during Ramadan last year at 94%, followed by entertainment (60%), fintech (50%), food (45%) and ecommerce (13%).
Source : AppsFlyer Ramadan 2023 Report
AppsFlyer's 2023 Ramadan Report reveals that there was a 2 x increase in travel purchase activity in the final week of Ramadan last year, as Covid restrictions were lifted. The report predicts that this year will be no different: travel is likely to be the biggest growth area again with families traveling to reunite for the festivities.

With Ramadan being a time for giving and sharing, it was perhaps unsurprising that there was an 80% uplift in in-app purchase (IAP) revenue across the region from February to April last year. A similar surge in IAP can be expected again in 2023, starting before the beginning of Ramadan and continuing throughout the holy month.
With annual bonuses in Indonesia often coinciding with Ramadan, a spike in finance app activities can also be expected.
AppsFlyer's report reveals a 30% increase in installs of finance apps in Pakistan in the last week of Ramadan versus the first week, suggesting that late Ramadan is considered a preferred time to buy Eid gifts for friends and family. Interestingly, there was more than a 50% increase in IAP revenue in the last week of Ramadan compared with the first week in Malaysia's social app vertical. 
This suggests social marketers should target their campaigns at late Ramadan and Eid holidays, an optimal time for people to reconnect with far-flung friends and family.
Eid, which marks the end of Ramadan, is known in Indonesia as Hari Raya, and it would appear that this is the key time for gaming apps to focus their marketing efforts: AppsFlyer found up to a 4 x surge in remarketing activity for gaming apps in Indonesia after Hari Raya, compared with the start of the festival.  This is likely to be because workers who have returned to their hometowns for the celebrations are more responsive to gaming remarketing campaigns as they have more free time.
So we know the best stages during Ramadan to target users in various different verticals, but how do you reach out to those potential new users effectively?
The answer is with the aid of an app discovery platform such as Appnext. Making targeted app recommendations to mobile users at the most relevant times is what Appnext does best. Appnext's patented behavioral analytics technology, 'Timeline', is uniquely capable of predicting the app users are likely to need next. This innovative solution means app developers and marketers can seamlessly engage with users directly on their smartphones through personalized, contextual recommendations during the period of Ramadan.
Appnext's technology also enables advertisers to target their apps based on parameters such as location, demographics and interests. As last year's stats show, during Ramadan, people are more likely to use apps related to travel, food, entertainment, finance and ecommerce, and through Appnext's platform advertisers can target their users and set a campaign accordingly.
During Ramadan, there is a significant increase in the usage of mobile devices, particularly in the evenings when people are breaking their fasts: Appnext can help advertisers increase their visibility by placing their apps in the most relevant and unique placements that people are using during this time.
Lastly, Appnext's device-level discovery solutions ensure that app recommendations are delivered to the right users at the right moment and help advertisers maximize their ROI during Ramadan.