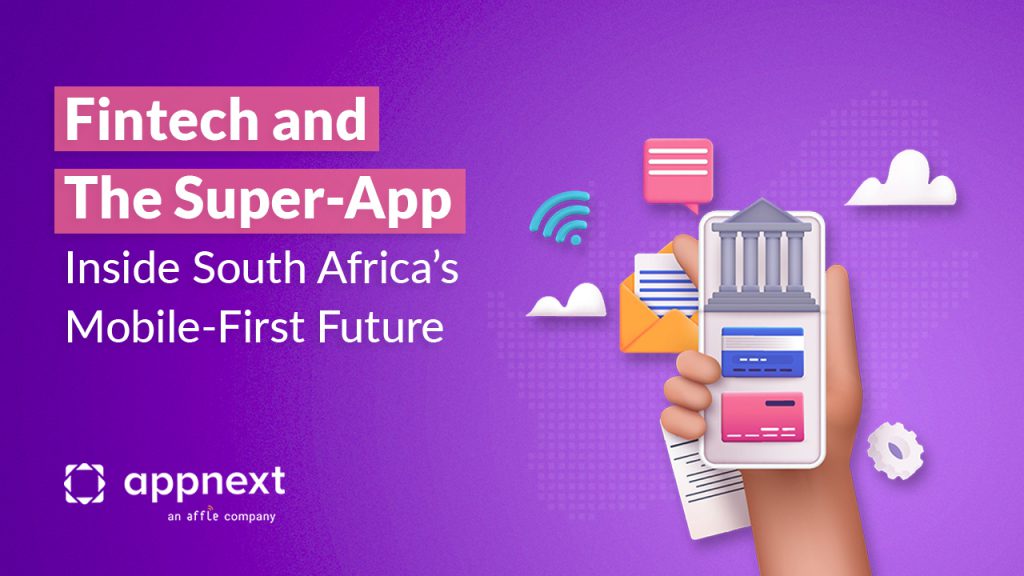 This article was originally posted on forbes.com
There is no question that for too long Africa's diverse and developing app economy has been somewhat overlooked as developers set their sights on faster-growing emerging markets, such as India and South America.
However, a report released this summer by leading mobile analytics company Appsflyer demonstrates why turning a blind eye to the opportunities in the region would be a colossal mistake and offers some salient advice on how developers and marketers can succeed in this burgeoning economy.
Currently, South Africa is among the continent's fastest-growing markets – coming second only to Nigeria. Between 2020 and 2021, there was an extraordinary spike of 37% in total app installs across the country and, crucially, South Africa's relatively young, tech-savvy population combined with large-scale technological infrastructure investment will ensure such growth continues.
In the last year, South Africa's internet penetration hit 56% while smartphone ownership levels are now above 90% of the population. The dramatic uptick in internet availability in South Africa has already had a noticeable impact on fintech, which enjoyed record investment in 2020.
The Rise of the South African Super App
This fintech trend is having a transformative impact on South Africa's apps landscape, particularly in terms of influencing the stratospheric rise of the so-called super-app. Lead product strategist at Adjust, Gijsbert Pols, describes these types of all-encompassing apps as finding their perfect market in developing economies where access to traditional banking and the use of regular credit cards is much lower. Such economies are primed to accelerate straight towards mobile transactions because by enabling users to "transact within the walled garden of a super app, via an app credit or currency" they drive commerce while also offering the platform a bigger region to commercialize. Effectively, the absence of entrenched banking industries combined with low data costs has produced an environment that is primed for the super app to dominate.
This month, South African telecoms company Vodacom – with the backing of digital payments giant AliPay – launched the VodaPay super app, which facilitates digital payments, P2P transactions, and QR codes. With a goal of "enhancing digital inclusion" in South Africa, the company has promised the app will be a game-changer for merchants and consumers alike.
Dozens of South Africa's leading brands, including KFC, booking.com, Netflorist, Dollar Thrifty, and Makro, were quick off the mark to sign up to make their own "Mini Programs" to populate the app, and Vodacom anticipates hundreds more will join in the coming months. For such businesses, it is easy to see why they would want to position themselves under the umbrella of a super app as opposed to relying on their own offering: a single payment point via the in the in-app digital wallet, as well as buy-now-pay-later and customer rewards options, is altogether the most attractive option for customers looking for purchasing ease and simplicity. In addition, the ready-made pool of users that have already downloaded the super app is an attractive advantage for any business from a user acquisition perspective.
Shameel Joosub, Vodacom's Group Chief Executive Officer, has described the adoption of digital technology as vital for South African businesses to compete in this fast-developing mobile landscape. Pushing for more companies to commit to developing their own VodaPay Mini Programs, he said such development will "accelerate digital engagement of a business in a cost-effective manner."
Imitating the Chinese Model
Today, the super app is an indispensable feature of the Chinese economy. The two main players that dominate the market are WeChat by Tencent and Ant Group's AliPay with a combined total of more than two billion users.
Their dramatic expansion in such a short timeframe (WeChat, for example, was originally launched as an instant messaging service in 2011) can be credited to numerous factors, including the fact that the widespread availability of inexpensive smartphones fortuitously coincided with large-scale internet penetration, thus creating a climate where super apps are more likely to flourish. Furthermore, they appealed to a huge segment of society that did not have access to regular banking (just over a quarter of people in Asia had a bank account in 2018), while benefiting from government support that sees them as a means to too offer public services in the digital sphere.
Industry experts now believe similar qualities in emerging markets such as South Africa will allow super apps to dominate in the near future. These all-in-one offerings know that in Western developed markets where the mobile experience is characterized by a one-app/one-purpose model, it will be much harder to get a foothold. For this reason, they are focusing their attention and their considerable resources on untapped regions.
The signs are there that such apps will not encounter too much difficulty catching on in South Africa. While VodaPay has only just launched, the Nedbank Group, which is the fifth-largest bank on the African continent, debuted the Avo super app last summer. For reasons that are unclear, it was launched midway through the country's firm COVID-19 lockdown, which, unfortunately, meant large sections of its offerings were deemed inessential and had to be switched off. In spite of this uncertain beginning, the app swiftly grew from just 10,000 subscribers in its first month to more than 250,000 in a year as the company added services such as food and fast food deliveries and a points-earning feature for customers to buy discounted products. The rise of Chinese-style super apps in South Africa shows developers hoping to find success here should seek to mirror the very features that make such apps so popular. For example, multi-purpose apps appeal to users whose smartphone storage limitations mean they cannot populate their devices with numerous single-feature apps. Another idea is ensuring an app works in offline mode to appeal to users whose downloads speeds might be inconsistent. By putting customers at the forefront of decisions, marketers can ensure their app becomes a titan in South Africa's mobile-first future