Join John Egan (of Pinterest), Catherine Cook (of MeetMe), and Becky Roth (of Expedia) as they explore the world of user acquisition and retention. The discussion is moderated by Adam Lovallo (of Grow.co).
This interesting chat is about user activation, retention and engagement. The panel discusses things such as: What has changed over the years and how to cope with those changes? Which engagement methods and tricks work the best and which fail, how to attract the users and how to compete in a saturated market.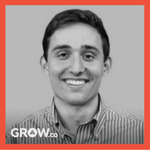 1. What Major Trends Are You Seeing?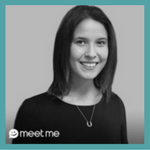 The End Goal Has Changed.  Now, it's a lot more about making your users love you, keeping them around. You do that by creating novel experiences and in buying them cost-effectively. Also, the way users use the apps has changed. You can see it in the way apps are designed now. Users are also more engaged now. I would say users are more engaged, and part of the reason for that is we have a lot better data now to actually see at what point to target in a user's day. You know what behavior needs to happen for them to come back the next day, and I think we have a lot more insight into that than we used to.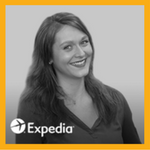 It is a full customer journey; it's not just about acquisition. We've definitely moved from a company that's traditionally dot-com. Do we put them together? Do we silo them? As things have developed, I think we're finally at the state where we know that it is a full customer journey, and it's not just about acquisition. People can be coming in from all different touch points, coming to our mobile app, and they could be purchasing travel. They could be in-trip, they could be sharing it with loved ones or people they're traveling with or who they're going to see. So it's about so much more than just siloing web-averse mobile. It's a testing and learning culture. We pretty much would go through everything. Let's see what happens and learn from it and move forward. So there was an iPad app that was pretty radically different for a while. At this point, we'd solidified on one app, but it also depends regionally. So in Germany for instance we found extremely different needs there and a lot of demand from customers. So that market, there needs to be a very specific app to meet their needs.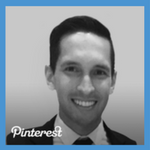 Growth Channels Have Changed. I've seen a lot of the stuff that worked earlier on, like incentivize invites and stuff. Users have kind of become acclimated to those types of growth strategies, so they still work, just not as well as they used to because they're not as novel anymore. Also, Users More Concerned With Privacy and Permissions. Back in 2011, a lot of companies were going mobile-only and just building out their mobile products, but now I think you've seen things come full circle. People have a full offering across mobile and web, and I think a lot about how those two inter-operate. So things like branch metrics have helped with solving the deep-linking problem and helping to provide that context from a user clicking a link and ending up in the app.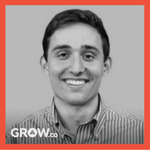 2. What Do You Think About Push Notifications?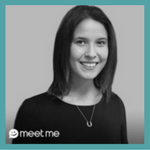 Push is very important for us. We know that, and I think push is important for all apps to the extent that it's relevant. If I'm using an app and get the typical marketing messaging that's basically saying 'please login' is not very interesting. When you get a message from someone, for instance, you want to know about it and a natural way to do that is with push notifications. So it's a very clear value for that specific push, and it's the best one at getting users to come back. I think the higher you can make the relevancy of the push, the more important and the better you can actually use that channel and stay out from the tons of other push notifications we get.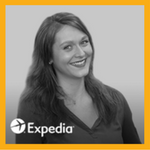 Push notifications are an interesting space for Expedia because it's one area where we've been hyper customer-centric. We know that what people want is to know about things in the midst of their travel. If you're at the airport and your gate changes, or if you are checking into your hotel, but you get there early and you need to know what check-in time is. Our strategy with push notifications is to really hone in on those experiences while people are in-trip and to only serve them things that are going to be crucial to enhancing that experience. We take a very regional approach to it, so in certain areas such as throughout Korea and Japan, they're a lot more willing to receive push notifications.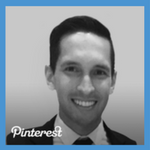 The two primary channels for growth are SEO and then push/email. So for us, we run experiments every six months just to measure the impact push is driving to get a clean look at how much push is driving for us. What we see is that push is a huge driver of re-engagement for all types of users, anywhere from our least active, dormant users to really active users. It still drives a ton of engagement, and I think push is effective as long as you're trying to think about what the value is of this push notification for the user. So don't think about just your business goals of 'I want the user to come back,' but what is the value you can give to them. One thing that was really clarifying for us in our push strategy was thinking about push as an extension of the product's core value. We shifted towards focusing on recommendations for push notifications and focusing on helping users discover things related to their interests. We shifted our strategy away from telling you that you got repinned and likes to telling you about recommendations.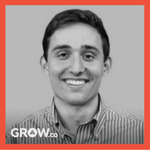 3. What About Your Communication/Messaging Strategies?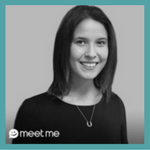 We do it in a few ways. We have a Founder bulletin. We partially use it to help announce new features. We'll also message users directly. We also sometimes send out a survey. It's like, 'hey we launched this feature, we want your feedback.' Whenever we actually seek feedback, our users love being heard. I think it leads to good community building.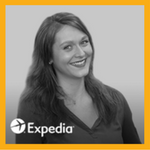 Essentially, it's pretty much self-serve some. There is content that gives people great ideas of where to go. But for the most part, I think generally that with any e-commerce, it's pretty utilitarian. People don't wanna hear from us unless there's a problem and then we make sure that we're there for them.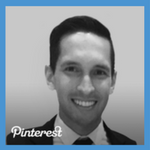 Pinterest currently doesn't use SMS, although it's an area we've been looking into. We don't use SMS, but we do have an entire team dedicated to user happiness. With that group, they're very focused on reaching out to customers in the best way that works for them. So right now, it's primarily done through mobile. You can contact them within the app, but as with anything in any type of emerging technology, it's how we can be there to help and delight our customers throughout that experience. This is something we're always trying to figure out.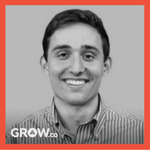 4. Any New, Novel Tactics You're Excited About?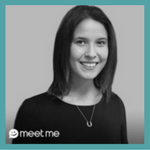 Live-streaming video is exciting from a product standpoint to announce product innovations. I find it important but also just for other brands. One of the games I play, I watched their Facebook Live with the new product release, and I enjoyed the authenticity. I thought that added–being able to stream.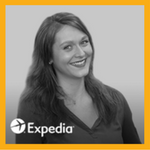 We're excited about the culturalization that we're able to do and looking at markets based on what's happening here versus in other parts of the world. Also really creating awesome engagement through little tweaks in the way that we talked to people in our cafe or the way that we're providing customer service. Then integrating that feedback and making sure that our product team is prioritizing based on that. Everything is localized for a local language and local currency, and then we're moving more towards a model that we're calling culturalization, where we are not only looking at making sure that our words are properly translated but the way that we're talking to people is in a way that they're expecting as a market.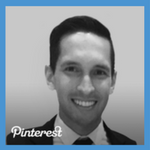 I'm really excited for things like instant apps and progressive web apps, especially for Pinterest. Right now, we're focusing a lot in growing in developing markets, and there's all sorts of data limitations that people have. Things like progressive web apps or instant apps can help make these apps more usable for users in those markets.
Adam Lovallo is a Co-Founder and the Editor in Chief of Grow.co, a publication dedicated to the growth of mobile applications. Adam and Grow.co is also responsible for putting on MAU, the world's leading mobile acquisition and retention summit, hosted annually in Las Vegas. Previously Adam was the Head of Growth at Living Social, a social deals app, where he managed a 9-figure advertising budget and a team of 15 other marketers. He is also the founder of Course Report, an online resource for individuals considering enrollment in coding, design, marketing, or other technology boot camps.
John Egan has has 6 years of experience working in Growth at Shopkick & Pinterest. He is currently an Engineering Manager at Pinterest. His team is responsible for everything related to emails & notifications and has added over ten million active users to Pinterest. John has spoken about Growth at 500 Startups including StartX, Habit Summit, Growth Hacker TV, & more.
Catherine Cook heads marketing and is VP of Brand Strategy at The Meet Group, a fast-growing portfolio of mobile apps designed to meet the universal need for human connection. Using innovative products and sophisticated data science, The Meet Group keeps its more than 2.5 million mobile daily active users engaged and originates untold numbers of casual chats, friendships, dates, and marriages. Catherine is also the co-founder of MeetMe, which is one of The Meet Group's flagship brands. Catherine co-founded MeetMe (originally myYearbook) with her brothers in 2005.
Becky Roth is a creative and forever-curious product marketing manager for the Expedia Mobile App. She specializes in un-complicating complexity and communicating with customers in simple and easy-to-understand ways.
Previously, she has worked on mobile apps for giants including Samsung and AAA, as well as smaller startups, most recently, Rocket Lawyer. She is now working at the intersection of her passion for travel and mobile apps at Expedia.