This article was originally posted on forbes.com
Business productivity has always been a goal. Whether a law firm, healthcare provider, manufacturer or financial institution, working more effectively to increase output and quality is foremost for any organization. Ultimately, it's the engine that powers more profitability. Productivity is especially critical in challenging times like these when profit margins are smaller, staffs have been downsized, and there is more pressure on employees at all levels to deliver more. As the digital age progresses, finding ways to work faster, more collaboratively, and more efficiently have accelerated along with it. The last two decades have seen an explosive rise in systems and processes to help us all do just that. Productivity apps have been a blessing to many, especially now as remote/virtual work, once reserved for the fortunate few, has become the new norm.
System overload?
A productivity app is defined as software that makes your job easier. There are apps for managing time, projects, passwords, to-do lists, communication as well as collaboration, even focus and mindfulness. The list of business apps, many of them centered around productivity, certainly numbers in the hundreds: Slack, Asana, Jira, Trello, Basecamp, Microsoft Teams, HubSpot, Harvest, and the list goes on, and on. A simple browse of internet yields dozens of articles that list the 10, 20 or even 45 best productivity apps. Then there are apps specialized to specific business tasks and verticals, apps for managing and automating social media, marketing and advertising, customer service functions, and more.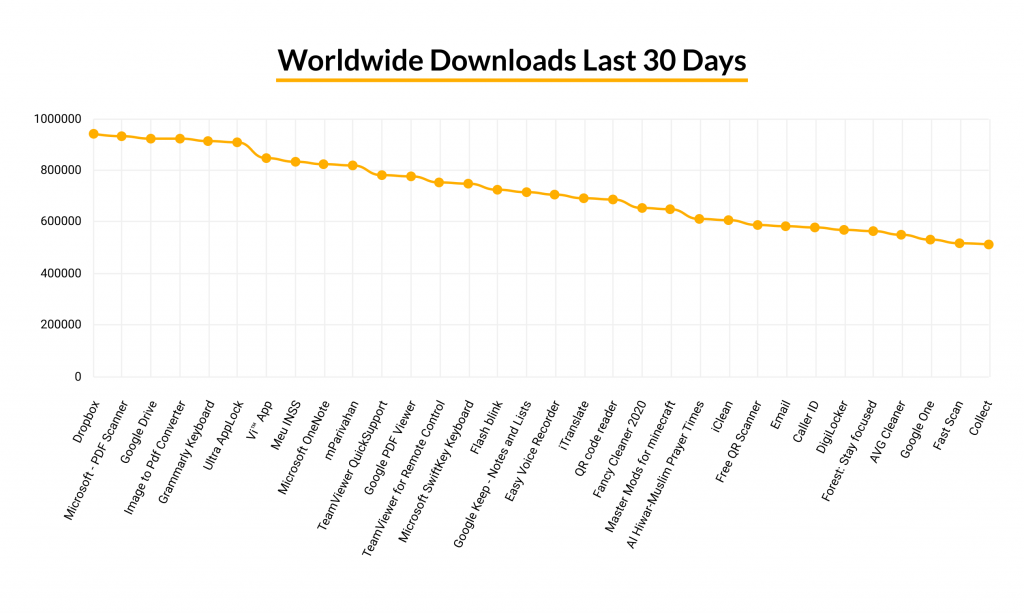 For full-time employees, app use may be limited to several. But for professionals who move from company to company or work independently, it's not unusual to use up to ten or more apps at any given time. Take, for example, a consultant who works with multiple businesses. To work seamlessly alongside multiple stakeholders across departments, he or she might be required to use one app for communication, another for time tracking, another for collaboration/project management. While they all may help, there's training time involved with each. Time opening and checking each app every day.
Often within the same company there can be competing tools. One department of an organization may use one app, which might be better for product management while another is more useful for human resources or legal or marketing or time management. If you're truly a cross-functional worker, you may need to work across all of these and be required to use a different app for each function or department.
Freedom of choice
The good news? If an app is well designed, the learning curve isn't steep. And the proliferation of business and productivity apps allows everyone, from individual consumers to large multinational corporations, broad choice. There are nuances of every app that can make one a better choice over another, depending on specific needs and the business environment. Fortunately, we have the option of experimentation. We can freely (for the most part) explore what best fits our needs. If one is not the right fit, another will be. For example, integrations with other tools and workflows may or may not be important.
It's essential to have a clear picture of you're looking to gain, your needs or the needs of your company or department, and the capability of the app. Once you've made a choice, garner feedback when it's in use. Not everybody uses tools in the same way. You may find some unexpected positives or unfortunate negatives. Either way, it helps to make sure an app is functioning the way you expect.
Bridging the Distance
There is certainly a reason for the proliferation of business productivity tools and apps. First, the corporate mindset has changed from a focus on efficiency to productivity. At first blush, productivity and efficiency can seem the same. They are, however, uniquely distinct. In the simplest definition, productivity is output per unit of time. Efficiency is the best possible output per unit of time: i.e., doing things right. Or, put another way, productivity is performance; efficiency is how well you perform.
App developers have risen to the challenge and delivered. The growth trajectory of productivity apps is exceptional. And adoption is proof that productivity apps can and do help. Especially with more and more people working remotely (even pre-COVID-19), apps are essential to bridge physical distances and enable communication and collaboration between workers in different locations.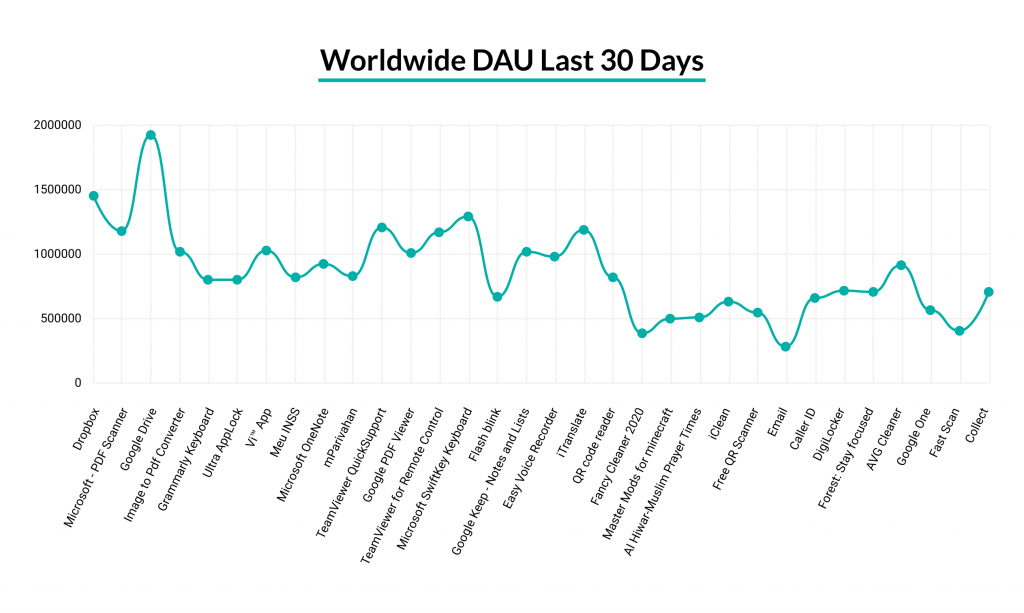 It can also be argued that without the structure imposed by an office environment, both employers and employees are relying on apps to help provide that organizational framework, as well as managerial oversight. What started as chatter is now being confirmed by companies of all sizes worldwide: some jobs won't return to a central office. Remote work is here to stay, at least for some. Apps in many cases can counter the oft-noted downside that face-to-face interactions produce more creativity and new ideas.
We can all probably remember the very first meeting software. It wasn't so very long ago. Since then, audio and picture quality have improved exponentially. Video conferencing leader Zoom has seen its business boom beyond anyone's wildest imagination. Although it is now contending with security concerns, Zoom predicts it will nearly double its revenue to $1.78 billion and $1.8 billion this financial year. Video conferencing apps are often part of productivity app suites that are proliferating alongside the sector.
Communication app Slack is another success story, now valued in the tens of billions of dollars. It's reported that Microsoft was looking to acquire Slack, but instead launched its own team chat and business collaboration tool, Microsoft Teams, in 2016. Microsoft Teams is now a serious competitor to Slack and as of December 2019, had 13 million daily active users. The app's appeal is its design for teamwork that combines chat, video meetings, calling, and files into a single, integrated app. But you'll certainly find Slack purists who prefer the platform's set up and administrative ease.
Feedback loop
On any given day, an office worker or even executive can be using multiple apps to help navigate everyday activity more efficiently. Many times, app use is imposed by department heads or via corporate initiatives. It may not be the app of an employee's choice. Ease of use, integration with other tools, and value for the investment are some important criteria to select the right app for you or a team. The kinds of projects and collaboration required is another. But none of this accounts for different working styles. What might be helpful, intuitive, and a breeze for one person might feel forced, complex or oppressive for another.
It's also clear that many productivity apps are meant to monitor employee contributions. While apps can create a standard, track productivity rates, highlight exemplary performance, and protect a company from malware and other attacks, there are also risks and downfalls, including privacy concerns and breaches of trust.
One thing is certain: productivity apps are essential and here to stay. It's how we use and implement these tools that make all the difference. It's not a one-size-fits-all proposition. Think before you leap into the productivity app pool. Take time to discern goals, varying work styles, and the employees who will use the app.