We're pretty emotional about the release of our in-app header bidding and we hope you will be too! Publishers will be able to put the old fashioned waterfall system in the past and focus on their monetization future increasing eCPM by 20-40%.
Instead of working according to the waterfall method and basing bids on historical eCPM, publishers will receive a predicted real-time eCPM for every request and user, maximizing their monetization efforts.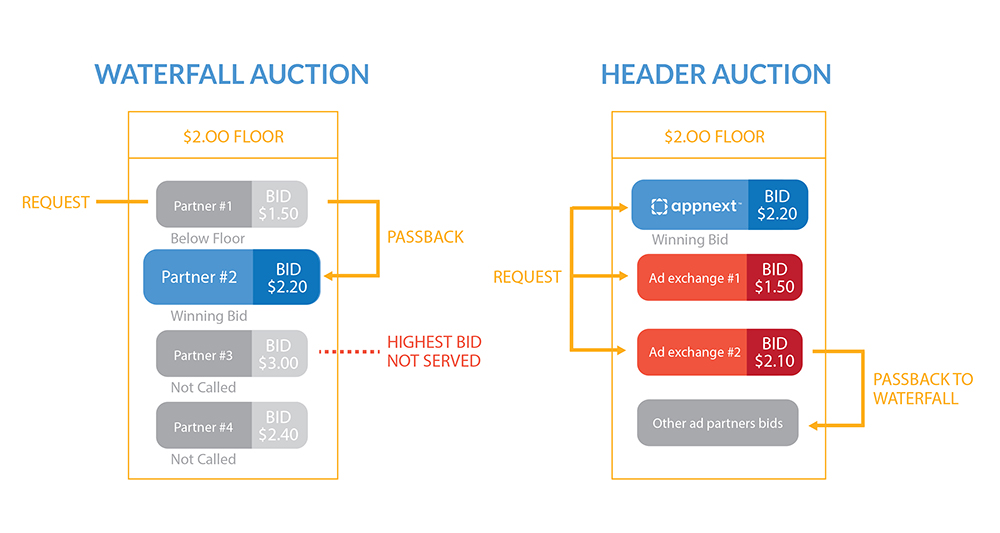 By updating the SDK publishers will enjoy:
Real-time eCPM bid per specific request and user

App Install & Re-engagement Campaign blend

Fully transparent pricing
Related content: In-app ads going once, going twice, sold! To the highest bidder!
In-app header bidding is currently available for Android and will be released to iOS in a few short weeks. For questions about integration or feedback about our in-app header bidding please feel free to contact us at support@appnext.com.