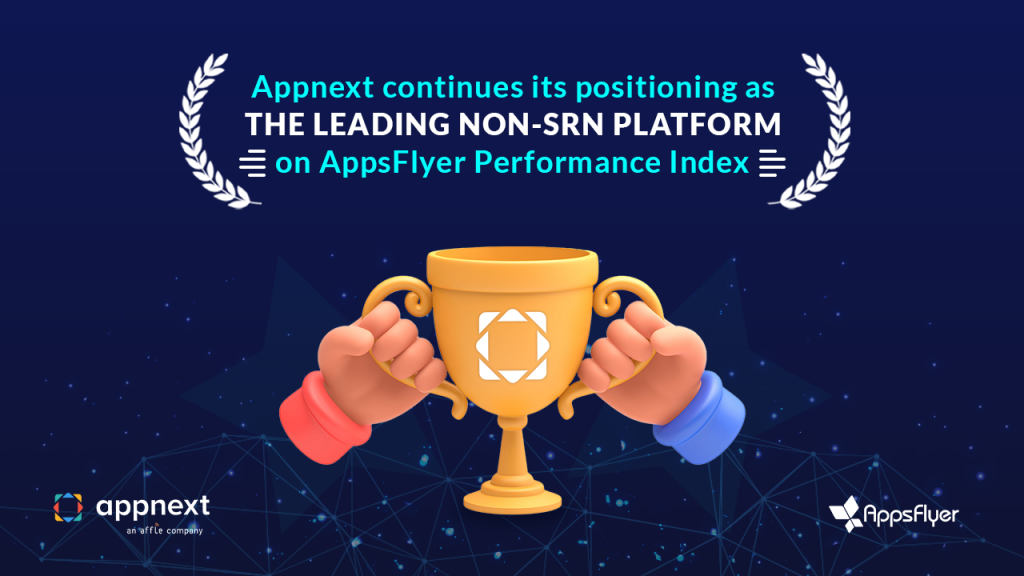 Once again Appnext has achieved an excellent showing in the biannual AppsFlyer Performance Index and is recognized as the leading non-SRN platform on Android devices in the non-gaming AppsFlyer Performance Index category in the Retention and IAP Index.
One interesting finding in this recent index shows that when comparing H2 2020 and H2 2021 data, 25% of total budgets shifted from iOS to Android a direct impact resulting from the iOS privacy shift.
Finding The Right Users At The Right Time
Retention, which measures how engaged mobile users are over time, is undoubtedly the most critical of mobile metrics. Appnext has excelled in this area because of the platform's unique capability to serve recommendations at multiple points throughout the users' daily mobile journey, specifically targeting users at moments when they are hyper-engaged and looking for a specific app or service, ensuring such apps are consistently being discovered and reused.
Rising Up The Ranks in New Regions
While we scored well across the board in all categories in every single region, the recent index demonstrates just how much we are excelling in Android-heavy developing markets, such as LATAM, Africa (a market that is taking off, and where we've opened our newest office) and Southeast Asia, where we're already delivering exceptional growth results to our advertising clients which is excellent news because these regions offer so much expansion potential as they lead the way towards a mobile-first future.
Leading Non-SRN App Discovery Platform
In the IAP Index (in-app purchases), Appnext is the top 5 (#1 non-SRN) spot in various verticals on Android, technically ranking behind two of the industry's powerhouses, Google Ads and Meta ads. However, as both of these networks are self-reporting, Appnext is ultimately the leading independent platform in this all-important category. Crucially, it is a result that illustrates how effective Appnext has been in driving individuals towards specific apps when they are looking for merchandise. Our unparalleled technology is consistently ensuring our clients are getting highly-intent, ready-to-purchase users, particularly in the build-up to and throughout peak shopping periods where the competition for customers is sky-high. In Southeast Asia, where Appnext is ranked #3 ( #1 non-SRN ) in shopping, the movement towards mobile shopping has been seismic and Appnext is evidently already reaping the rewards of that shift in consumer behavior.
In India, we built on our already well-established regional presence and ranked top 3 in multiple categories on Android devices – again, only behind self-reporting platforms.
Rising Up The Ranks in LATAM
Our presence in Latin America is also showing significant growth. In shopping, we were ranked fourth on Android devices in the IAP Index, which is a testament to how effective Appnext is in directing the most valuable users to our clients' apps.
Overall, Appnext is ranked in the top 5 in multiple categories across all regions in the Index with an impressive count of 88 ranks.
It is an absolute pleasure to highlight these fantastic results because they reflect the hard work that our global team puts in every single day.
Finally, we wish to thank our customers for their continued support and for consistently choosing to partner with us and for playing a vital role in our achievements.