We are extremely excited to announce the launch of Appnext Actions. This patent-pending product turns apps into full-serving platforms by enabling seamless in-app integration of third party services, changing the way we interact with our mobile devices.
Appnext Actions from Appnext on Vimeo.
A "super app" experience
In the fierce competitive app jungle, it has become impossible to play by the old industry rules. It's not about surviving the competition, it's about winning, being the best and providing users with the ultimate product. The next generation of industry winners will be referred to as "super apps": these apps will accompany users on their daily journeys, enabling them to do more with less, streamlining dozens of daily on-device tasks completed faster and more efficiently.
A great example of a super app is China's Wechat. An average user spends an incredible amount of time within WeChat – more than 90 minutes daily, basically managing their entire life on WeChat. Those who use the messaging app can play games, order food, pay bills, order taxi's, check in for flights and much more.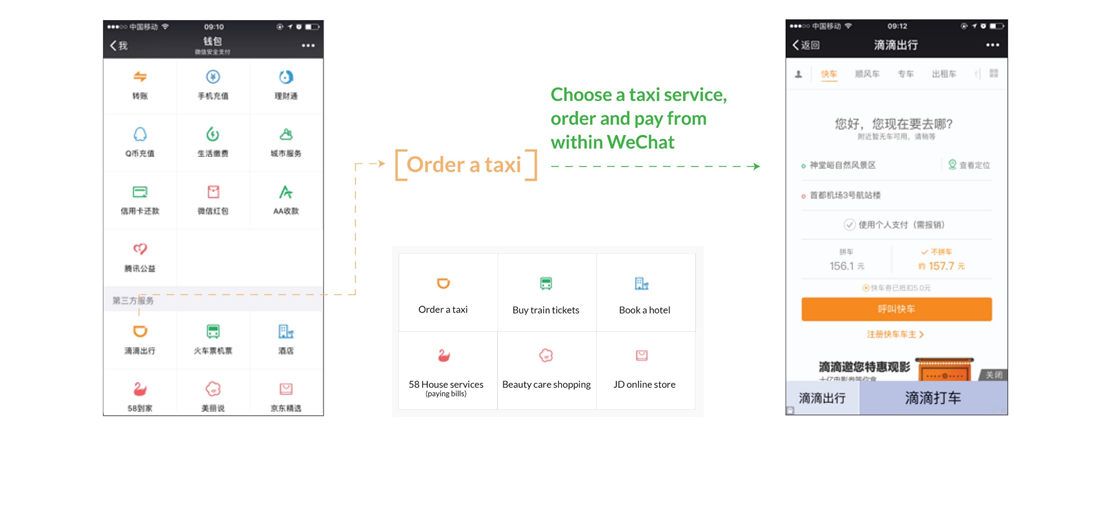 Appnext Actions allows apps to do just that, turning them into full-serving platforms and super apps. Serving as an easy-to-implement in-app assistant, Appnext Actions provides your users with a shortcut to an action they are about to take next.
For every action users opt-in they will be presented with a list of apps that are most relevant to their real-time location, interests and individual preferences. Designed as a mobile-only product, Appnext Actions supports both native and instant apps, streamlining mobile interaction and app usage.
Appnext Actions gif from Appnext on Vimeo.
Deliver your apps at the decision-making point
App marketing success has never been trivial, yet nowadays it is harder than ever to get your app discovered and even harder to keep your users engaged over time. Install-focused marketing has become obsolete. Appnext Actions introduces a new growth paradigm, enabling you to focus on immediate engagement, and deliver your app a tap before a purchase, or an order is made.
For example, if you are in charge of growth for a taxi app, your primary business goal is to secure more taxi rides and become the default taxi option on a user's mind. With Appnext Actions, you will be able to reach your users, right at their decision-making point. Every time a user taps the "Order a Taxi" button within any app, he/she will be presented with real-time information of available taxi options, including yours.   
Similar to search experience, the results page will feature the best-fitting apps, including up to two sponsored results. Based on proprietary indexing algorithms, the smart recommendations will include:
apps available per country and user device

trending apps

apps frequently used by the user
The promoted apps will reach users with real-time information (time, cost, discount, etc.), a message (e.g. "the closest cab is only 3 minutes away"), and a personalized in-app destination, implemented via a deep link.
According to our research, the click-to-purchase ratio is up to four times higher than that of traditional app marketing channels due to the organic resemblance of this unique user flow.
Users-first. Apps-Second
Over the past ten years, smartphones have become smarter, but the overall mobile experience hasn't. We are proud to bring a product that provides users with fast, efficient solutions for their everyday tasks,  changing the way we interact and experience life on our mobile devices.
Appnext Actions is currently available to a closed pool of premium partners. Apply now to get a demo.