"The Mobile Revolution is Here"
It has been a decade since the app ecosystem as we know it emerged with the launch of the first iPhone. Nowadays, the Hockey stick install growth barely happens overnight, user acquisition budgets skyrocket, users spend more time in fewer apps. Let's face it – it's not about growth anymore, "usage" hacking has taken over.
This year's App Valley San Francisco focused on the dramatic change  user acquisition methods are taking. With a slew of top-notch featured speakers, we were able to get a view of the new ecosystem: what it is, what to do, what the future will look like.
About App Valley
App Valley is full day, dedicated app summit, under the auspices of CTIA's Mobile World Congress Americas, to discuss the future of apps. will be held with Appnext's two major partners in The U.S – mobile analytics and performance marketing platform TUNE  and mobile-first digital agency Fetch. will be held with Appnext's two major partners in The U.S – mobile analytics and performance marketing platform TUNE  and mobile-first digital agency Fetch.
1. The app economy is evolving rapidly with respect to the way consumers think about apps and discovery
When every device is connected, every device appears to be a platform on which to develop products, such as messenger bots, voice-activated devices, and VR systems, to reach a new audience. Essentially, you can do this constantly since connected devices proliferate and create platforms, but it is difficult to know which platforms will truly reach scale.
2. As mobile video advertising surges, attribution and ROI calculation become problematic
With the continued popularity of video on mobile, there is an endless amount of new opportunities for audiences to be reached (sometimes, even cheaply), but the lack of accurate attribution makes it difficult for advertisers to understand ROI. Probabilistic models however can help advertisers match clicks/installs to specific campaigns, but again it's not exactly attributable.
3. Walled garden advertising platforms are making it harder to stay technologically flexible/platform agnostic
The biggest mobile advertising platforms are becoming siloed, both in terms of tool offerings and inventory offerings, and the biggest inventory sources are vying to own advertiser data as a form of lock-in. So, it's two-fold: platform-specific tools and inventory help advertisers reach appropriate audiences more efficiently, but the walled gardens make scaling difficult, which  can actually limit growth.
4. It's necessary to think about the user, not just the app
Now that users are downloading fewer new apps, it's important to make sure your app has the best chance for success, and right now that is targeting the users personally based on their daily actions in order to be there at the right moment. It's important to now focus on immediate engagement, reaching users a tap before an order or a purchase is made. Appnext Actions accomplishes this.
5. Measuring app installs per month should not be the main metric
Just because you have an install, it doesn't mean it is valuable or effective. Not all acquired users are created equal. It could be due to one of many reasons, all of which don't help you accurately measure your app engagement and performance. In fact, general user acquisition stats show that a good chunk of app users (25%) just open the app only once and leave after the first day.
The Notable and Quotable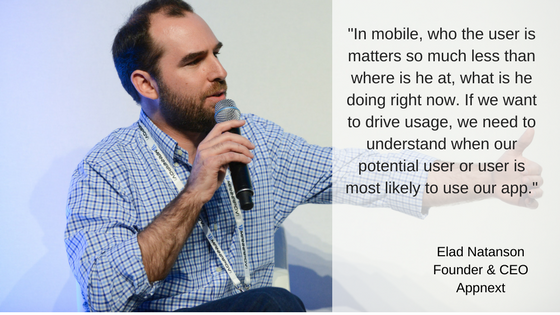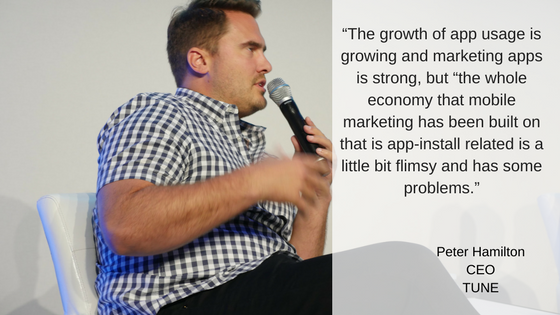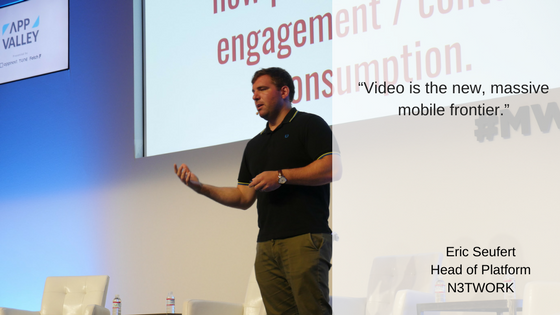 App Valley 2017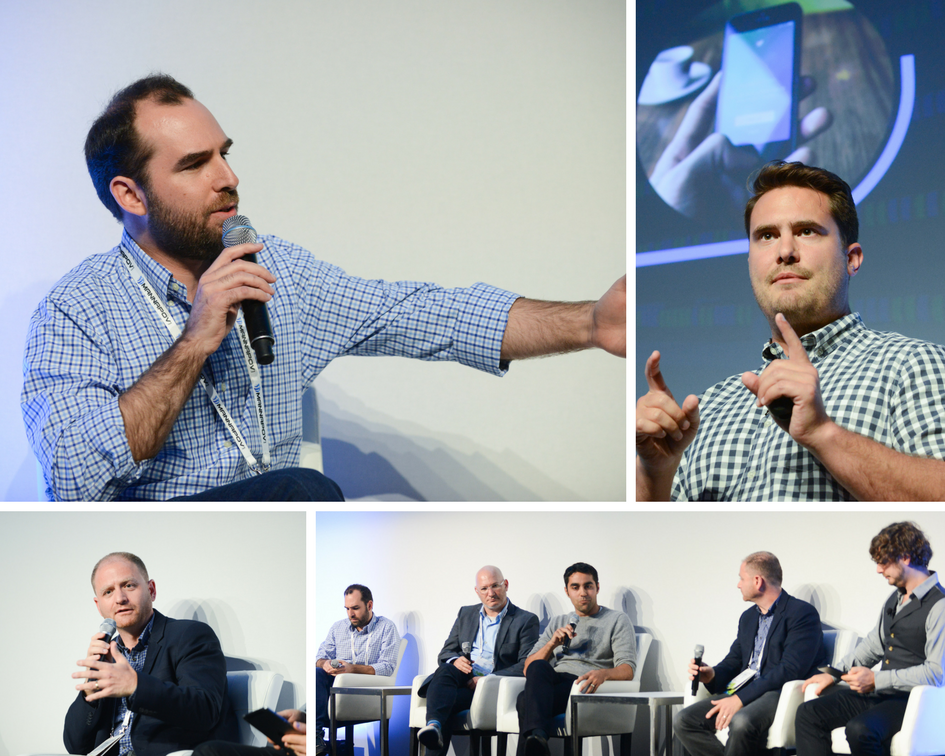 App Valley After Dark