2022 saw our discovery solutions reach a new level. We took our already groundbreaking technology and went further: we innovated, we streamlined and we watched as our customers reaped the rewards of our discovery solutions.
Our end-to-end model is something we have developed over time. We started with ensuring our clients got their apps discovered directly on-device. We launched the Out of Box Experience (OOBE) to reach users at another crucial moment: their first interaction with a new device. We wanted to be able to connect with users at all stages of the mobile lifecycle. We needed to be the tool that guides them through their mobile journey, from the beginning to the upgrade and then beyond. That is what we have achieved. Not only is Appnext guiding millions of people from the first moment they switch on a new smartphone and helping them populate their device from the get-go, but we are also connecting with them every day, on multiple touchpoints. Our suggestions are served in the billions and in every corner of the globe. Furthermore, the figures demonstrate the strong year we have had, including a tremendous 38% increase in app installs last year. We are increasingly the first choice for advertisers and we should all be proud of what we have accomplished.
It is important to highlight our end-to-end discovery solutions in this yearly recap because it is going to be central to our expansion plans in 2023. Personalization and providing that ultimately individualized user experience is critical to success in the mobile industry. We know that consumers are increasingly seeking out the most customized smartphone experiences and brands are responding to that call. The end-to-end experience has allowed us to understand our customers' user base on a micro-level. Our ability to successfully recommend the apps and services that millions of users discover and utilize daily is predicated on how well we can predict the preferences of our users. We need to be able to anticipate and respond to their needs in real-time if we are to continue being the partner of choice for the world's biggest telcos, device manufacturers, app developers and marketers.
In 2023, we will improve the tech that has allowed Appnext to flourish: our state-of-the-art 'Timeline' technology. This has been key in delivering something that so many in our industry require, which is serving the most accurate and unmissable recommendations in real-time and directly onto the user's mobile device. We take into account a user's entire smartphone journey, meaning we can target intended individuals at the right time — the decision-making moments that shape their smartphone journey.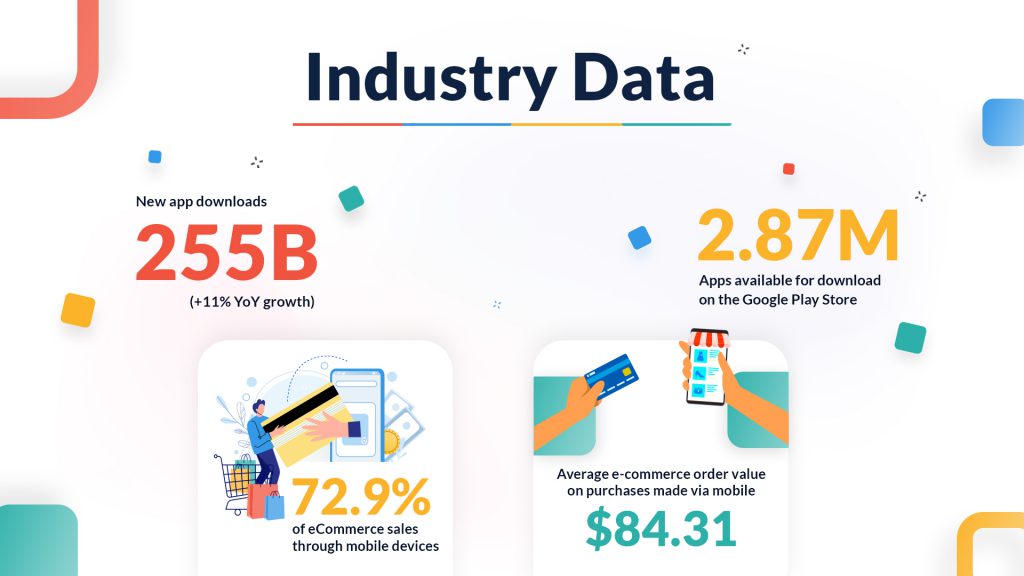 Emerging Markets: The Jewel in Our Crown
Emerging markets continue to represent the area Appnext has seen the most remarkable growth. As many of you will know, we consistently dominate the rankings in AppsFlyer's Performance Index in these locations. In particular, we have scored well in e-commerce, fintech and food & drink verticals. Over the past year, we have paid particular attention to the thriving Latin American market, which is generally seeing major growth in the mobile technology industry. More than 70% of Latin Americans currently have a mobile subscription, which means our unique partnerships with leading OEMs are paying big dividends. At present, Samsung is the best-selling smartphone brand in the region, with a market share of just over 40%. As a result of Appnext's cutting-edge app discovery technology being integrated into Samsung devices, we are connecting with millions of LatAm users every single day, ensuring our customers are reaching high-quality users at scale.
Just this month, we announced a strategic partnership with TIM Brazil — one of the country's biggest and best-known telecom companies. We will power device-level recommendations to TIM's customers and provide a real-time, personalized mobile experience that is unrivaled in the Brazilian market. We were selected as a partner because of our proven ability to accelerate growth and unlock new revenue streams and we are excited to get started.
As mentioned, our strong standing in the AppsFlyer Performance Index is welcome news. This Index is our industry's most influential measurement of where we and our competitors stand — it gives us an invaluable insight into what we are doing best and where we need to improve. Looking at where we rank among the leading non-srn platforms worldwide, we can see just how much we have expanded in those regions where mobile is growing exponentially. Right now, we rank second in eastern Europe, third in the Indian subcontinent, fourth in Latin America and also fourth in Southeast Asia, while the only companies that place ahead of us are self-reporting platforms such as Meta and Google. Overall, we are fourth globally — a fantastic achievement.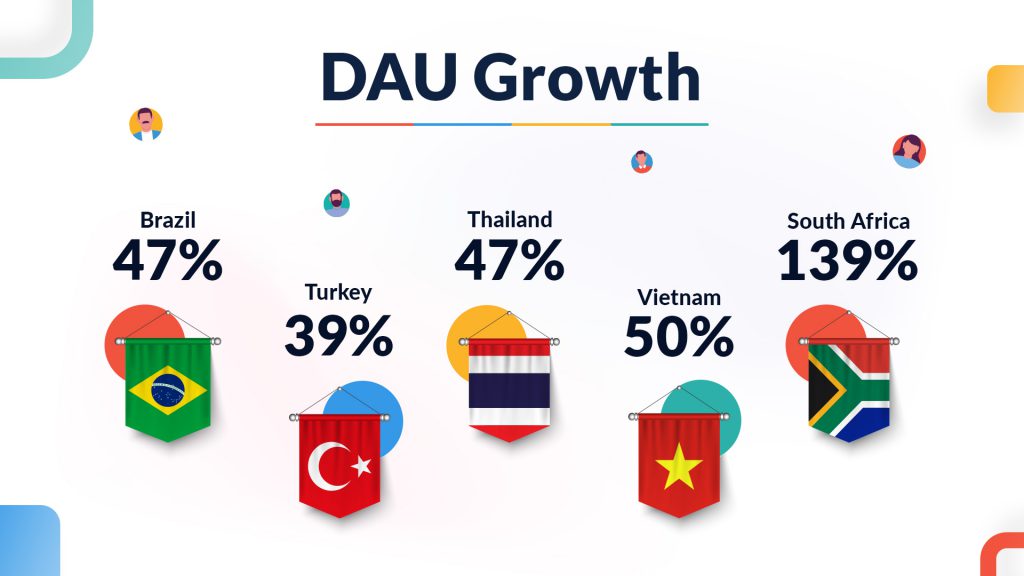 Southeast Asia Expansion: A Recipe for Success
We were immensely proud to add to our thriving SEA portfolio with the opening of a new office in Bangkok. Thailand represents an important territory for us: it is a country where we have seen consistent growth. We are excited about the localization advancements we have made in Thailand over the past year. While localization is necessary for every location, it is especially vital in Thailand where there are more than 70 languages in use. We have shown that localizing a product or service — particularly by language and location — is paramount for advertising success in Thailand's diverse market.
Although we are relatively new in Thailand, we are already seeing huge growth and looking at the potential for major expansion. We already have seven million daily active users in the country, which represents a massive 47% increase from 2021.
Inside India: Doing What We Do Best
India has long been the benchmark of success for our other regions. It is a market in which we have excelled over the years and 2022 was no different. We had so many success stories over the last 12 months, which included us working with some of India's leading brands, such as Apollo 24×7, Supr Daily, Zepto, Rummy Circle, Rapido, Zivame, TenderCuts, Pizza Hut and Ace 23 to name a few. The testimonies from these major companies speak for themselves. For example, our partnership with Rummy Circle saw this popular gaming platform increase its install rate by 50 percent, in addition to seeing a 30 percent growth in user registrations. Rapido, which is one of India's largest bike taxi and auto services, decided to work with Appnext to focus on its geo-targeting strategy and engage users in cities where Rapido had recently launched and may not be as well-known by consumers. By utilizing our unmatched OEM partnerships, we were able to run a campaign on OEMs with on-device recommendations that were sent via city-specific targeting based on data and signals that our recommendation engine identified. The results were outstanding: Rapido saw a 36.58 percent higher install-to-event rate, while there was a 37.6 percent increase in first rides as Appnext zeroed in on increasing in-app conversions.
Looking at the metrics, we have seen good growth in India from 2021-22. Overall, there was a 4% growth in our daily average users to just over 243 million users. This correlates to an increased spend in the country over the same period – up 26%, which is a strong figure.
As we continue to grow our Indian operation, we will increasingly work with leading brands that dominate the market in this populous country. Our partnerships with top device manufacturers mean were are uniquely positioned to foster fruitful connections between app developers and the biggest-selling device manufacturers.
Users in Focus: The Local & Vernacular Experience, Specific Targeting
Our portfolio is perhaps one of the most diverse in the world considering our size. We made this happen by taking a sledgehammer to industry norms and looking at how we can mark ourselves apart from our competitors. One way we have done this is by improving the local and vernacular experience on our platform. I have spoken at length about how users demand a personalized experience. A core aspect of this is delivering content in the language they want, localized to the location they are in, sent at the moment that is most relevant to needs and pertinent to the device model on which they are receiving the recommendation. We plan to carry on working with marketers to help them engage the specific demographics they need for a higher rate of installs. We are ensuring marketers have control over the most efficient campaigns ever: those that can be managed more coherently and published automatically in different time zones or on specific dates and times within our self-serve platform. In 2023, we will build on what we have achieved so far in this area. This will help us create the most superior mobile experience to date.
Telcos: Driving Carriers Ahead
In 2022, we greatly elaborated on how Appnext can help mobile carriers benefit from our on-device solutions. In particular, we have shown how we enable an optimized user experience to increase customer engagement, particularly by helping users navigate that critical first experience with a device. Generating ultra-personalized content for users with our recommendations is helping carriers create even more meaningful relationships with their millions of customers. Our partnership with TIM Brazil is an example of how telcos are keen to shape the app industry in new ways. Carriers want to connect with users via new channels and keep engaging with subscribers, including by recommending content and offering special offers and upgrades.
In 2023, we expect to see telcos investing in their future: expanding networks into emerging markets and spending on the infrastructure that will facilitate the most up-to-date smartphone experiences. We will benefit from faster download speeds and better coverage. Ultimately, we plan to strike more deals with telcos who will use our technology to boost their market standing.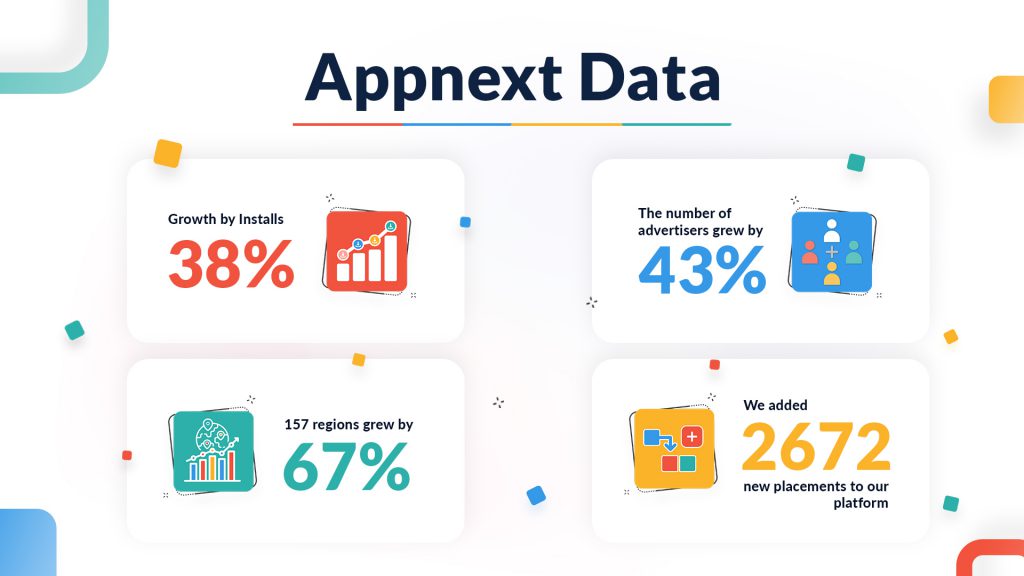 Last Thoughts…
Finally, I want to thank all of you who have worked so hard to make 2022 one of our best yet. Your dedication, enthusiasm and tireless commitment to getting the best results for our customers is inspiring. I am honored to lead our global — but tight knit — family. I cannot wait to see the many successes we will count in 2023.