It's almost Thanksgiving, a time for reflection and giving thanks. In my family, a time for stuffing our faces with obscene amounts of food, falling asleep before the dishes are done and blaming it on the tryptophan in the Turkey. Of course, my aunt doesn't let anyone leave the table before we take turns saying what we're thankful for, a tradition I hated as a kid. As you grow up (assuming you do) you start holding onto those traditions, recognizing their importance, adding your own little twists.
In the spirit of the upcoming Turkey day and new traditions, here are 10 apps we're thankful for this holiday.
1)     MyFitnessPal
Since we are talking about THANKSGIVING we figured it would be best to start with a fitness app. Not to be a downer, but most of us WILL overeat this holiday (it's part of the fun) and when the holiday will pass and we're left with guilt (and gas) it's great to have a good pal you can trust. With approximately 50 million downloads, MyFitnessPal (Available both on iTunes & Google Play) is an app that will help you get your healthy lifestyle back on track. The app is free, allowing you to enter personal details and goals, as well as your calorie and exercise intake, tracking your weight loss progress. Get back in shape in time for Christmas.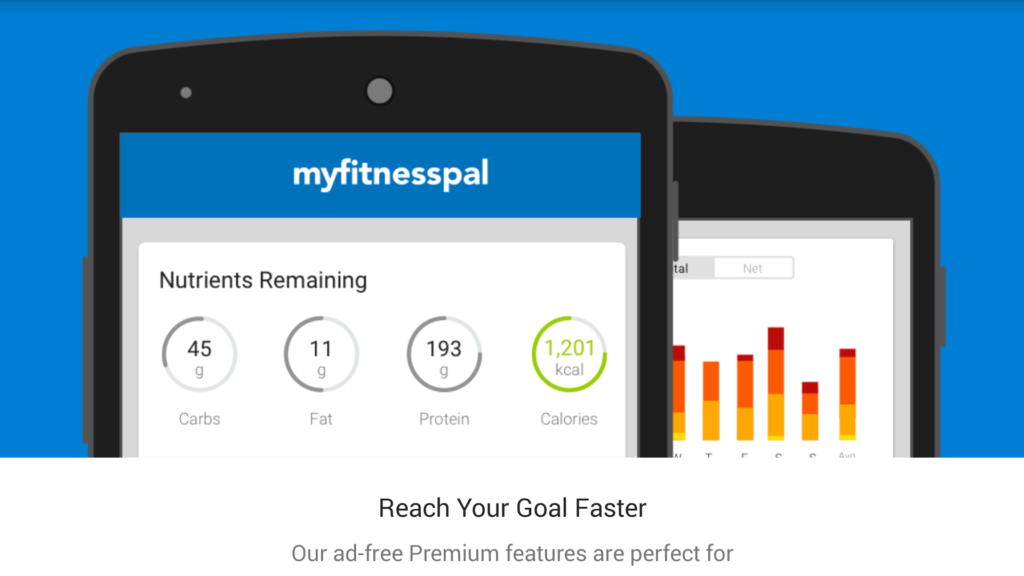 2)     LOVOO – Chat & Dating App
The holiday can be full of warmth, happiness, and family. It can also be really lonely for those who don't have that special someone to celebrate with. Luckily, the LOVOO chat & dating app makes love a real possibility, helping people meet other singles in their area and meet up. With over 50 million users, the popular dating app is fun and super easy to use, making LOVOO a serious competitor in the dating scene.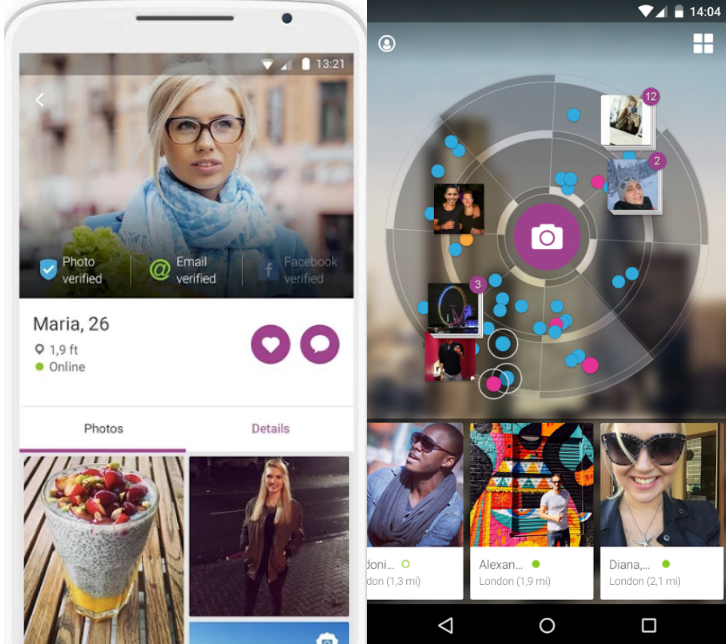 3)     Clash Royale
Thanksgiving = vacation and vacation = free time to play games. Clash Royale is an addictive game and a personal favorite of several Appnext employees. From the creators of Clash of Clans, this multiplayer game starring the Royales, lets you collect and upgrade dozens of cards featuring the Clash of Clans troops, spells and defenses you know and love. Knock the enemy King and Princesses from their towers to defeat your opponents and win Trophies, Crowns and glory in the Arena. This game is the perfect activity for those of you looking to be entertained this holiday.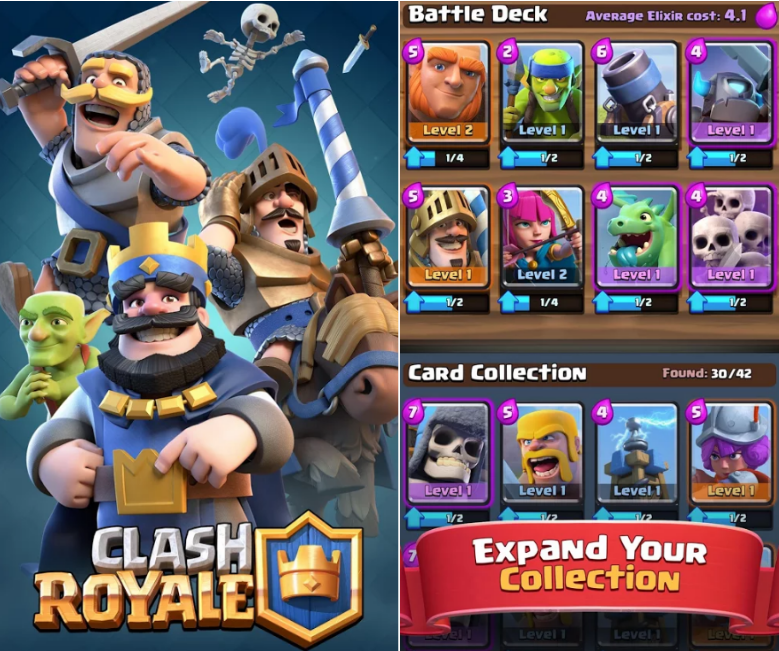 4)     Psafe Antivirus, Booster & Cleaner
We're so busy with everyday life we often forget to do small things that can make a big difference, like cleaning up and protecting our most valued possession – our phone.
This holiday can be a great opportunity to do some "fall cleaning" and use PSafe's Antivirus Booster & Cleaner to remove spyware and boost your device for the best battery percentage. Use this app to clear cache and other unnecessary files and help improve your phone's memory and overall security.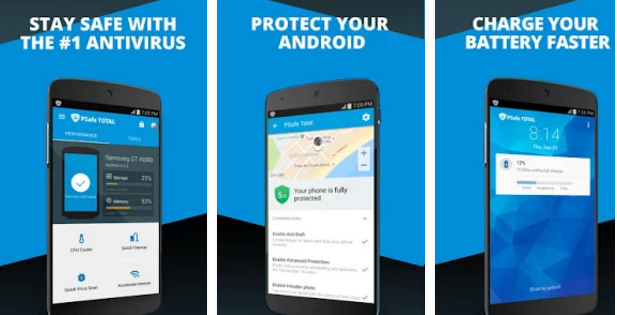 5)     Waze
We would be completely lost without this app (literally). This app is a life-saver, helping millions of people get to where they need to be by providing the fastest, safest route. Waze is the world's largest community-based traffic and navigation app. You can join drivers in your area who share real-time traffic & road info to save time, gas money, and improve daily commuting. This app will help you reach all of your Thanksgiving destinations on time.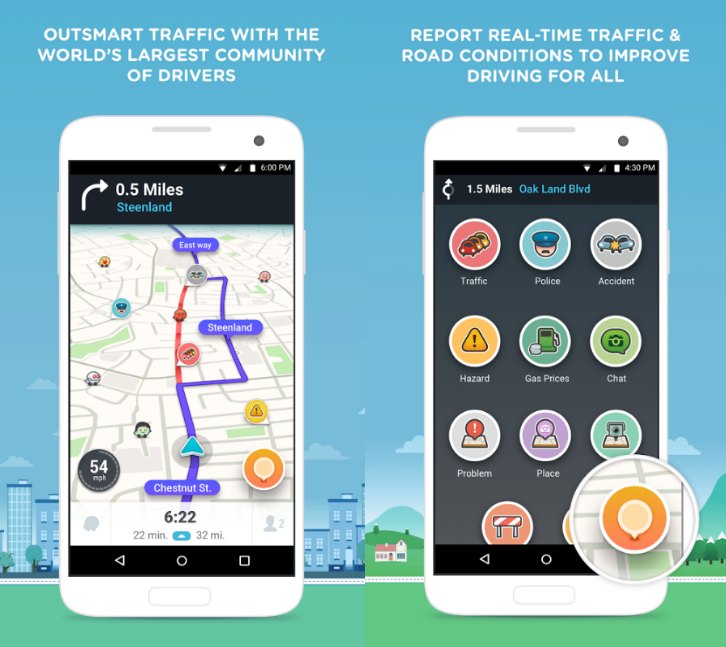 6)     Medisafe Meds & Pill Reminder
More and more health apps are entering the app marketplace  with the hopes of helping us safeguard our health. Millions of users are already thankful for Medisafe, an app  that helps track meds , blood pressure, glucose and other measurements. This app enables its users to share results with doctors in order to track better outcomes, faster.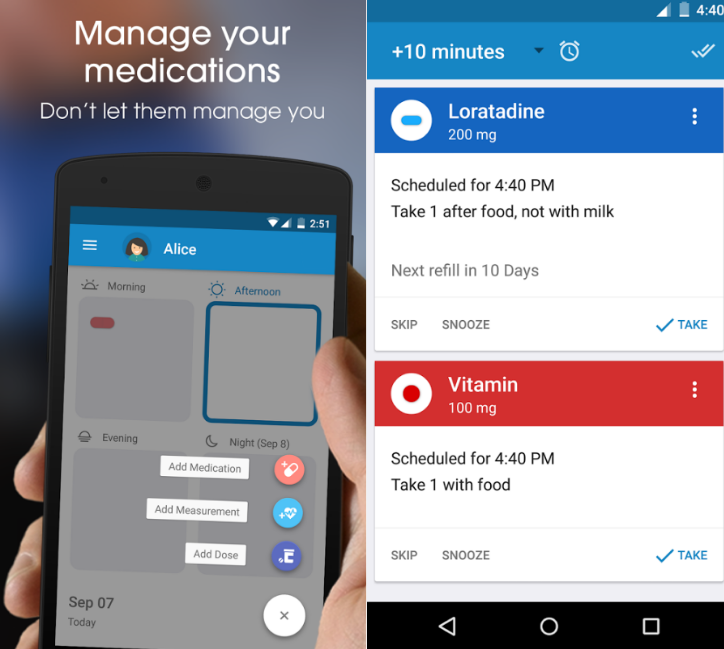 7)     TuneIn Radio – Radio & Music
For many of us Thanksgiving is really about the fact that Christmas is less than a month away. To get us in the Christmas mood, many radio stations start playing Christmas music the whole month of November. Since actual radios (the one in your car doesn't count) are on the verge of being extinct, and we're not always driving, we need a free radio app like TuneIn Radio that offers over 100,000 radio stations. This awesome app offers the largest free selection of sports, news, music and talk radio from around the world. Listen to your favorite Christmas tunes whenever, wherever you want.
8)     Slack
If the Macy's day parade is on and all you can think about is work, then you're in trouble. Or maybe you're just a workaholic. Don't worry, there are plenty of others like you out there, and they are probably using Slack. This app lets you organize your team conversations in open channels. Reach colleagues through direct messages or share important files. It's basically an efficient way to communicate and keep in touch with colleagues both on and off holidays.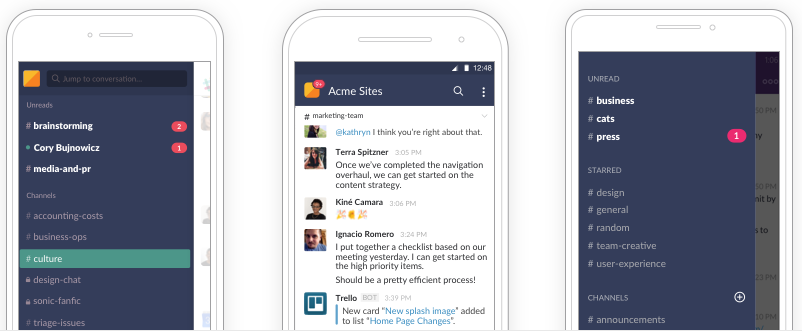 9)     Skyscanner
If you can't stand your family (happens to the best of us) and would rather dress up as a turkey for a month than spend Thanksgiving with them Skyscanner may come in handy.  Use this app to easily search for flights, hotels and cars and celebrate Thanksgiving abroad, family free.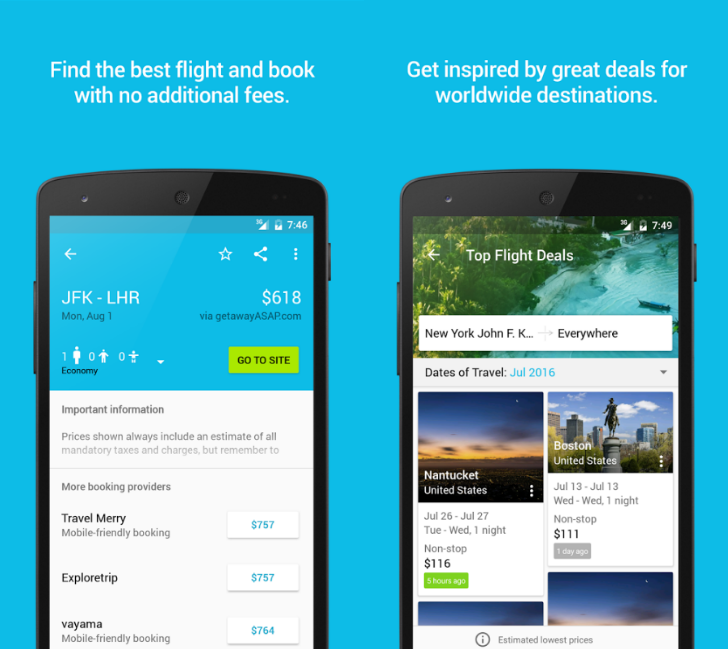 10)  Tango
This is one app we're extremely thankful for! Tango's free messaging allows its users to message, video call, and send stickers, photos, and videos for free. With over 350 million users, this app completely transformed how we communicate and we seriously cannot imagine our lives without it. If you're still paying for your text messages or calls or just want to communicate with distant friends and  family during the holiday you need to get this app. You'll thank us later.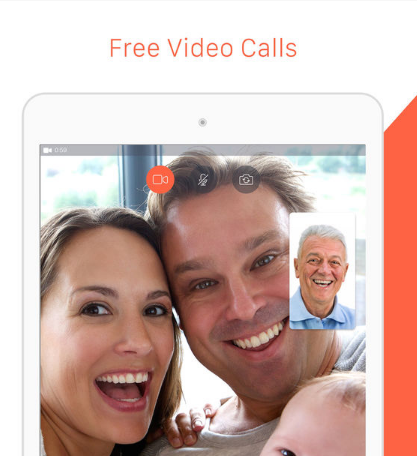 This Thanksgiving, don't forget to give thanks to the things that really matter: Health, love, family, your smartphone (no judgment). Celebrate this wonderful holiday by eating lots of turkey, watching football, shopping or using the apps you're thankful for most.