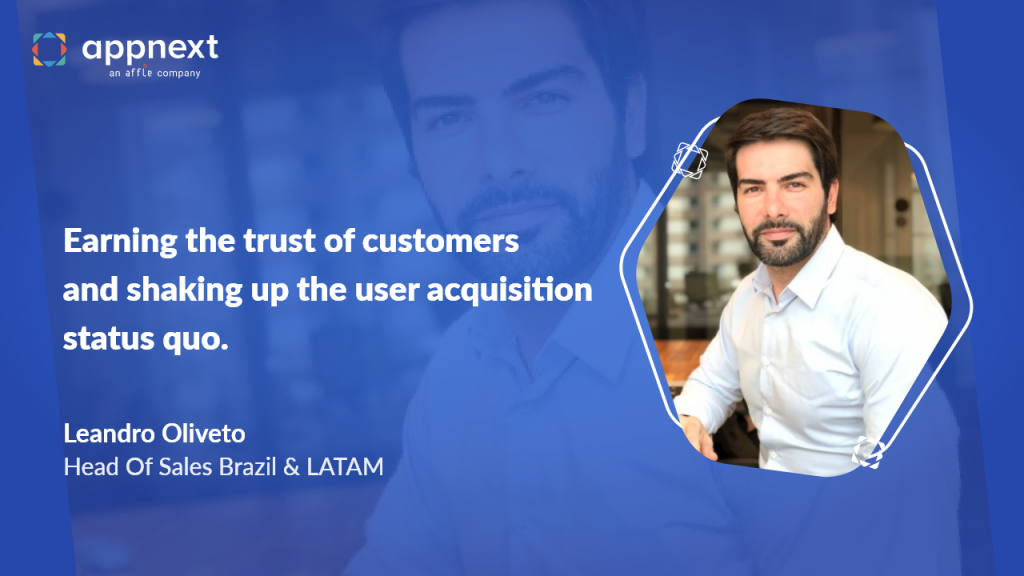 When I was asked to write a small column introducing myself to the Appnext team, I decided I wanted to think about what makes our company unique. First, it is the cutting-edge innovation and technological breakthroughs that have come to define our brand. Second, the industry partnerships Appnext has formed have ensured huge growth on a global scale. Third, and this is absolutely critical, the incredible relationships we have cultivated with our customers. I think the key ingredient that truly sets us apart from the other big names in our industry is just how much our customers trust us and, more importantly, how we have earned that trust.

When I was introduced to app discovery via integration with OEMs and carriers two years ago I was instantly aware that this would have a profound impact on the industry. It was clear that this channel would eliminate some of the long-standing user acquisition challenges, as well as offer a more effective and less expensive way of onboarding users. For example, app store optimization is important for boosting an app's rank and garnering those valuable organic installs. However, in the increasingly saturated apps market with search algorithms that change frequently, this method has become more and more challenging while the cost has not changed. Targeting directly on-device has offered a UA channel that is so effective because not only do preloads puts apps in front of users when they are populating new devices, but recommendations can be served at the exact moment users want specific apps and services. Furthermore, on-device has effectively eliminated the problem of mobile ad fraud, which was skewing advertising decisions and depleting advertising budgets. Since Appnext introduced device-level discovery, it has remodeled the user acquisition status quo and the benefits to our clients have been innumerable. Today, this channel is undoubtedly the best tool a growth marketer can have in their UA arsenal.

On-device discovery is also continuing to evolve as Appnext moves into emerging markets. My own region, Latin America, is currently enjoying a mobile boom with next year on course to reach half a billion smartphone connections. Our new office in Brazil reflects what an important market this is amid unprecedented rates of new device owners and a younger, tech-savvy user base that has helped drive growth in categories such as shopping, food delivery and social networking. Our partnerships with leading manufacturers in the region will ensure we are reaching these users from the very beginning of their smartphone journey and will continue to do so every day in the mobile lifecycle.

Returning to my original point about how Appnext has earned the trust of our clients: it is through our unmatched innovation and ingenuity. Industry-shaping developments such as device-level discovery have been transformative for our clients and, for this reason, they trust us to keep on delivering results.