It's almost time for Christmas! Countries around the world are starting to "dress" their cities in festive lights, and there is an addictive smell of pine trees and chestnuts in the air, while cheerful holiday music takes over radio stations.
Appnext is embracing the holiday spirit with a special Christmas bonus. We don't care if you've been naughty or nice, we are thrilled to help you celebrate the holiday and fill your stockings by allowing you to make extra revenue throughout the festive month of December, using our SDK.
This is a limited time promotion ending December, 31st.
New Publishers*
To receive the bonus, integrate the Appnext SDK for Android or iOS and we will double the revenue you generate across a full mix of possible implementations, including Full Screen & Rewarded Video Formats, Interstitials, Native ads, and more!
How does it work?
If you started monetizing your apps and games with Appnext SDK in December 2017, we will double (!) all the revenue you generate by the end on the month.
For example:
December earnings – $1,000
Appnext bonus – $1,000
Total revenue for December = $2,000 ($1,000 earning + $1,000 bonus = $2,000 total revenue)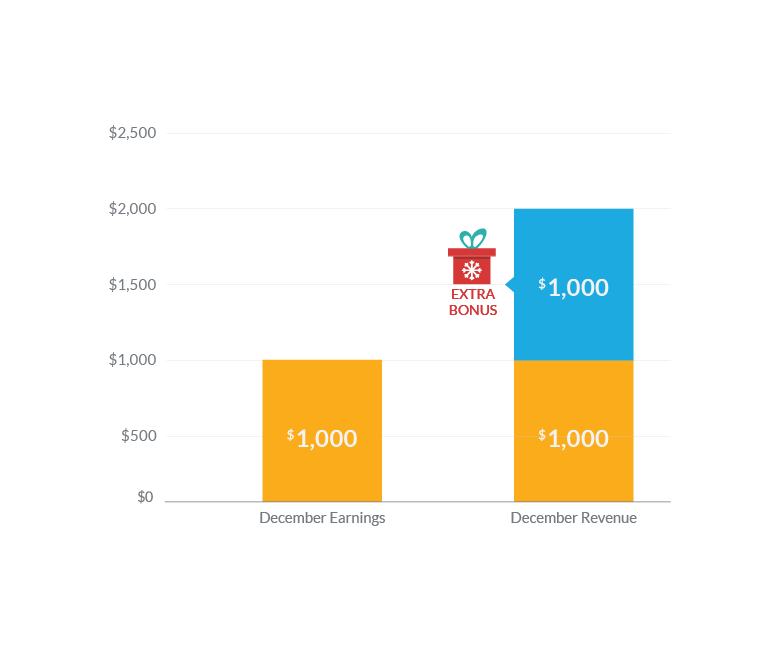 Existing Publishers**
Christmas is all about letting our beloved know how special they are to us. We have a gift for you too! Appnext will give you the extra revenue generated during the month of December, as compared to the revenue you earned last month.
How does it work?
November earnings – $200

December revenue – $400

December earning = $400 + $200 = $600, 

where $200 is the difference between December and November revenue with Appnext.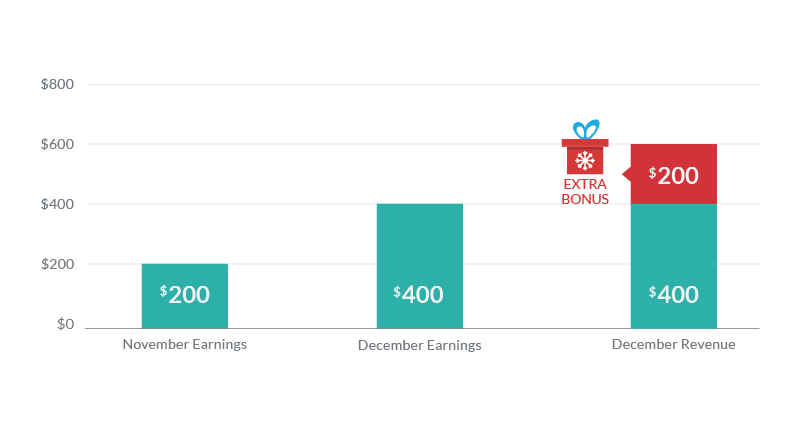 Take advantage of this limited time bonus and make Christmas a little more magical than it already is.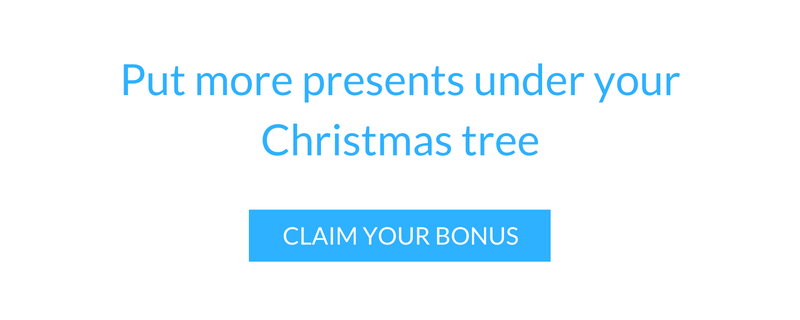 Terms & Conditions:
The Bonus Period – This promotion is effective as of December 1st , 2016 (GMT +2) (the "Start Date") and until December 31st , 2016 (GMT +2) (the "End Date").

Eligibility –  Appnext publishers, running the Appnext SDK to monetize their apps and games, developed for the Android or iOS platforms.

New Publishers* – The revenue you make in your first month with Appnext – we'll double it. (Example: You made 0 in November , $700 in December So, For December we will pay you $1400. )

Existing Publishers** –  Appnext will top up any revenue generated during the Bonus Period compared to the amount generated in the previous month. For example: You made $200 in November, $400 in December. It means that in December you total revenue will be $600 = $400 + $200 , where $200 is the difference between December and November revenue with Appnext.

The Bonus Amount cannot exceed $10,000 monthly. A publisher can get the Bonus only once. No incentivized traffic is allowed.

Payment – The monthly results will be evaluated based on Appnext reporting data. A bonus will be granted only after an approval is received from the Appnext Compliance Team concerning the install quality.  Please make sure to claim your bonus by contacting your Account Manager or writing to support@appnext.com NO LATER than January, 15th 2017. Please note that if you do not claim it by this date it will not be granted.